Germinator Honored On Entrepreneur's Top Franchises List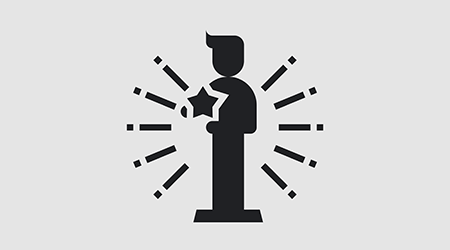 Germinator Mobile Sanitizing and Disinfecting has been ranked No. 37 in Entrepreneur's list of the Fastest-Growing Franchises, the company announced. The ranking was published in the magazine's March issue.
Franchises on the list are ranked based on the net total of units (both franchised and company-owned) added globally from July 2019 to July 2020, with ties being broken based on their percentage of growth. In previous years, only U.S. and Canadian unit growth was considered -- 2021 marks the first year that the ranking is based on systemwide growth, recognizing the increasingly global nature of franchising.
Germinator's position in the Fastest-Growing Franchises ranking is evidence of the strength and appeal of its concept, even during challenging times.
"Nothing can stop the smartest franchises from growing -- not even a pandemic." says Jason Feifer, Entrepreneur's editor-in-chief. "We've been impressed with how innovative franchises have pivoted and adapted this past year, and are happy to celebrate the ones who keep pushing forward and growing."
Germinator was founded by Jeff Gill in 2015 with the vision of providing customers with an effective method of proper sanitizing, disinfecting and deodorizing solutions for commercial and residential properties. The company launched national franchising in December 2019 and continues to experience tremendous growth across the U.S.
"We're extremely proud of all that we have achieved this past year as a part of our continued mission to help businesses and households across the country," said Gill. "I started this business six years ago with one goal in mind: Helping people create and maintain hygienic environments to reduce the threat of germs, bacteria and viruses. With the pandemic throwing a wrench into our daily lives, people needed our services more than ever. We've gotten to where we are today thanks to our loyal customer base, devoted franchise owners who believe in our mission, and our esteemed Scientific Advisory Board. We have many new innovations in the pipeline for the years ahead, and we are looking forward to sharing these very soon."