Gausium Celebrates Design Award Win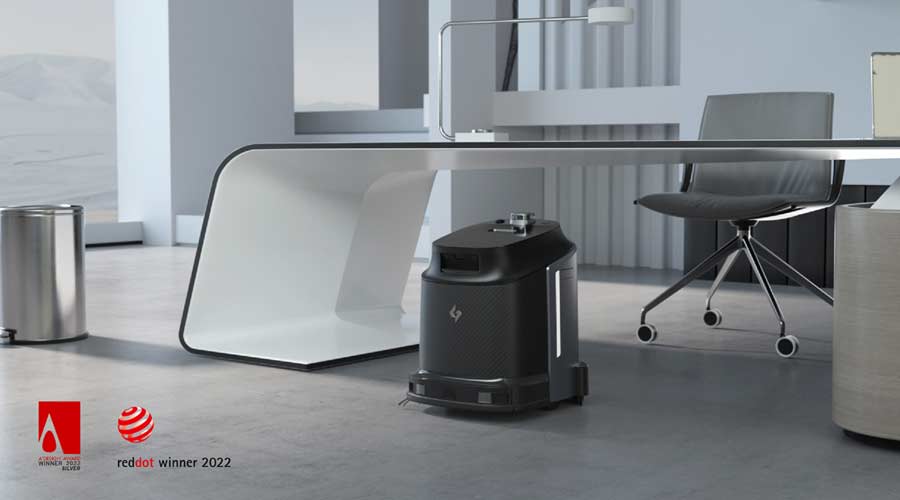 Phantas, Gausium's newly released commercial cleaning robot, has been recognized by Red Dot and A' Design Awards for its design. With a small dimension and a completely different visual identity, Phantas is the unique one in Gausium's commercial cleaning robot portfolio.
The Red Dot and A' Design Awards are two of the world's largest and most prestigious design competitions. Recognition from these award organizations is universally regarded as one of the most sought-after accolades that design professionals can receive.
As a product design, Phantas has a rounded shape that delivers an instant touch of minimalism characterized by smooth curves, clean lines and a monochromatic color scheme. The front surface of the shell is furnished with delicate textures of wavy stripes that spice up the overall appearance of simplicity.
According to Sean Chen, head of the Gausium Design Center, Phantas is a human-centered design. The design team took time to understand people's struggles concerning floor cleaning in office buildings as well as the characteristics of these facilities. To guarantee best functionality in workspaces, the Gausium design team pursued extreme compactness in the product size to enable flexible movement and superior passability. The robot can run freely under desks and effortlessly navigate narrow aisles, which provides maximal cleaning coverage.