Game-Changing Workloading Software Streamlines Facility Management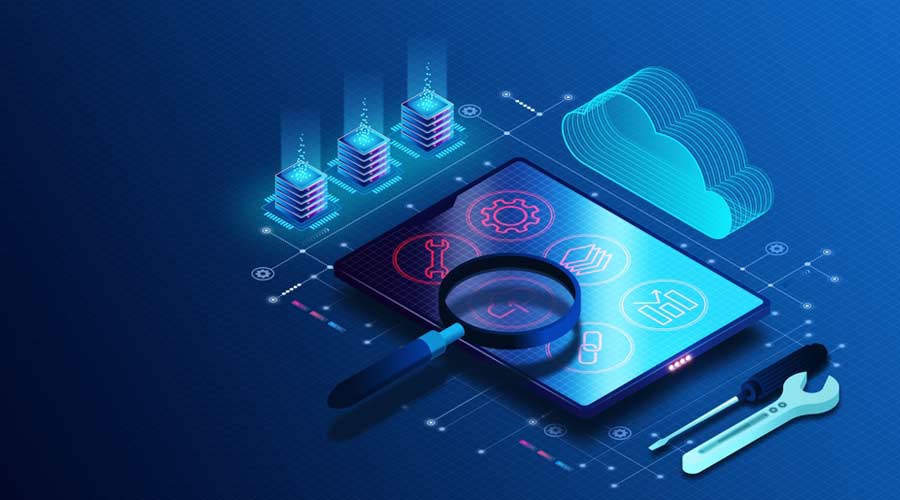 Contributed by Phil Carrizales, ACME Paper & Supply Co., Inc.
As a facility manager, whether in a class A office building or a school, ensuring smooth operations and efficiency is vital. The traditional manual methods of balancing workloads, schedules, and resources can be time-consuming and prone to errors. The introduction of work loading software allows facility managers to streamline operations and increase productivity, among several other important benefits including:
1. Efficiency and productivity
2. Track-ability and accountability
3. Resource management and workforce planning
4. Data collection and analytics
Enhanced Efficiency and Productivity
Work loading software empowers facility managers by automating the scheduling and assignment of tasks. In a school system with this software, for example, there are QR codes in every room in the school. Custodial staff simply scan the QR code for each room which then communicates every task that needs to be completed, providing the staff with a detailed checklist. This increases the efficiency of the custodial teams while also ensuring that each task is completed. If there is any issue in the classroom that needs to be resolved, such as a burned-out light bulb or broken desk, the custodial team takes a photo of the issue with their smartphone or tablet and inserts a work order directly from the software's app to optimize productivity. By centralizing all relevant data and tasks within the software, facility managers can efficiently allocate duties and optimize productivity.
Track-ability and Accountability
Automated notifications and reminders within the work loading software ensure that assignments are completed on time, reducing downtime, and enhancing efficiency as well as trackability. The software allows for the scheduling of non-routine tasks such as checking and replacing air filters. For example, users can set up the software application to track all air filters in the building using QR codes to show they have been replaced and send reminders when it's time to reorder and change the filters. The same process can be set up for tasks such as servicing HVAC units, stripping and waxing floors, and carpet extractions.
Work loading software also promotes accountability on all ends. With regular audits, supervisors and facility managers can see that the work has been done. If deficiencies are found, they can be easily remedied. Custodial teams can document issues and work completed utilizing photos uploaded directly into the app. These audits are ideal for ensuring quality control.
Resource Management and Workforce Planning
Work loading software also enables facility managers to effectively track and manage resources including equipment and cleaning supplies. The scheduling of personnel is especially important to prevent staffing gaps or under or over-utilization of staff at each building location. This results in cost savings as well as better response times to maintenance and work order requests.
Certain applications within the software are also valuable when onboarding new staff, providing training videos for each specified task to provide on-demand and extra on-the-job training when needed. By providing staff with the tools and information required to perform their jobs effectively, facility managers help promote enhanced job satisfaction, balanced workloads, and the resources needed to complete the tasks at hand.
Data and Analytics
Work loading software generates valuable data and analytics that offer facility managers detailed reports and performance metrics, including response times, completion rates, and resource utilization. This data allows managers to understand what's working well, what needs improvement, how to optimize processes and workflows, and how to enhance overall facility performance and efficiency. Data is an essential element of this software utilization, qualifying and quantifying the work being performed in each building.
Work loading software is quickly becoming an in-demand tool for facility managers, offering the enhanced efficiency, improved resource management, and data-driven information needed to ensure the optimal management of each facility in a company's or school system's portfolio. At ACME, we have heard from many managers and supervisors that this software is positively impacting operations and increasing productivity, which in today's commercial environment is critical for the success of facility management.
Phil Carrizales is the Director of the Hygiene and Facilities Solutions Division at Acme Paper and Supply Company, one of the nation's largest suppliers of sanitation solutions, disposable food service packaging, restaurant equipment and supply, retail and industrial packaging, and custom-designed packaging. Phil has over 20 years of experience in account management for major cleaning suppliers and is ISSA certified. Phil can be reached directly at pcarrizales@acmepaper.com. For more information, click here.