Four Tips To Improving Disinfecting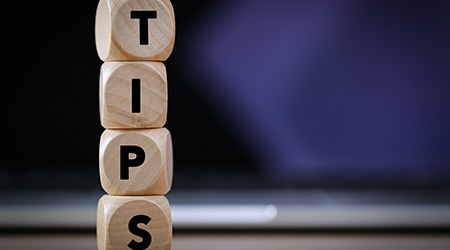 Pegasus, a 50-year-old ISO certified critical cleaning company, recently introduced a multi-step disinfection program that leverages data to create and maintain healthy and safe work environments.

"This SuperiorClean program was designed to really bring together what we already do best across the various verticals we serve," says Jeff Becker, CEO of Pegasus. "We are just happy we get to keep facilities healthier and help people feel safer. That's at the root of why we are in business."

Here, Pegasus offers some steps facilities can implement to create a safer and healthier workplace as building occupants continue to transition back to work:

1. Inspection
An Inspection is a critical first step in the development of the reopening plan. It helps assess the current state and occupancy levels of the facility and what the best next steps would be for the facility in ensuring the long-term health and safety of facility occupants.
• Assess current state of the entire facility
• Identify reopening goals, occupancy transition levels, and locations with client
• Perform a thorough walkthrough using an electronic reopening checklist that can be easily shared with teams
• Present and communicate findings, including all relevant photos and recommendations that are best suited for the specific facility Create an action plan

2. Preventative Decontamination
Before COVID-19, surfaces cleaned were limited and industry standards focused on multipurpose cleaners. Today's environment demands more. To further the reduction of pathogens on surfaces, a more advanced methodology can greatly reduce the health risks.

Hydrogen peroxide spray fogging is a highly effective method that safely and quickly eliminates pathogens, including COVID-19. This method should be performed in intervals based on your facility needs and in case of a COVID-19 outbreak.

3. Enhanced Disinfection
Creating healthy and safe indoor environments demands a more robust disinfection approach that is beyond routine cleanings used before the pandemic. Facilities should incorporate a high-touch disinfection method to thoroughly disinfect door handles, elevator buttons, pantry areas, seating areas, and routinely visited locations like restrooms, common areas and office areas.

Disinfection services should include EPA-registered disinfectants that have been proven to eliminate emerging pathogens, as well as microfiber products that optimize disinfection effectiveness. The disinfection teams should be fully trained and follow all CDC guidelines and proper use of PPE.

4. Leverage Data
Knowing where and when an area has been cleaned last and scheduled to be cleaned next provides a peace of mind during and in post-pandemic times. The implementation of a workflow and scheduling platform is highly effective in creating visibility around the disinfection process, putting building occupants at ease, and provides measurable insights to facility owners and managers.