Five Reasons Why Salespeople Fail When it Comes to Consultative Selling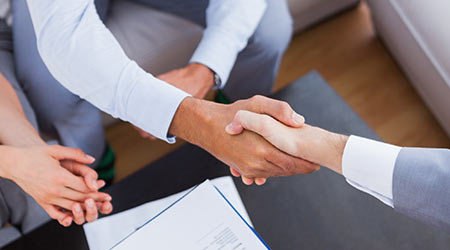 Contributed by AFFLINK.

Consultative selling is a solution-focused selling process that allows distributors, service providers such as cleaning contractors, and others to better understand, analyze, and address a customers' needs from the inside out.

It does not involve explicitly selling a product or service to a customer, as we would with a more traditional sales approach. Instead, it offers customized solutions and appropriate product offerings to address the customer's needs.

"What is important for us to know is that consultative selling is a very effective sales approach, especially when working with younger managers," says Michael Wilson, vice president of marketing for AFFLINK, developers of the free ELEVATE® procurement process.

"Younger people are just not comfortable when they feel they are being 'sold to.'"

As effective as it may be, Wilson says many salespeople fail at consultative selling for the following five reasons:

They don't ask tough questions. "Don't be shy about asking tough questions. Tough questions may challenge the customer, but it shows you really want to understand [their] needs."

They don't listen. "Many salespeople are too infatuated by the sound of their [own] voice. Practice listening."

They are impatient. "Some salespeople can't wait to get up in front of a room of decision makers and start a presentation. With consultative selling, it's important to be patient, wait until the time is right."

They offer generic solutions. "Today's customers want specific solutions to address their specific needs. This usually involves turning to software programs or free 'dashboard' technologies that provide these specific solutions."

They lack training. "This is a methodology that must be learned. Salespeople should work with coaches that specialize in the consultative sales approach."

Wilson adds that studies indicate successful sales people often attribute their success to the consultative sales approach. "They view it as their strength, one that sets them apart from other salespeople."
Disclaimer: Please note that Facebook comments are posted through Facebook and cannot be approved, edited or declined by CleanLink.com. The opinions expressed in Facebook comments do not necessarily reflect those of CleanLink.com or its staff. To find out more about Facebook commenting please read the Conversation Guidelines.
---