First Program for Healthy and Sustainable Schools Launched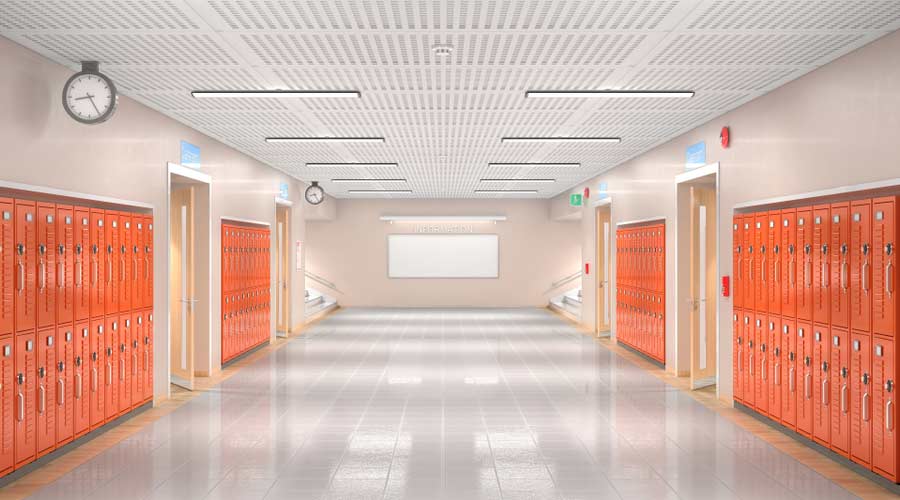 Healthy Green Schools & Colleges recently launched a program to support facilities leaders in identifying and implementing low- or no-cost measures that make a significant difference in school indoor air quality. The Healthy Green Schools & Colleges program is a joint initiative of Healthy Schools Campaign and Green Seal and was designed in partnership with recognized school facility management leaders. The program covers the full range of facilities management practices, including cleaning and disinfecting; integrated pest management; sustainable purchasing; HVAC and electric maintenance; indoor air quality testing and monitoring; training; and communication.
The program centers around the Healthy Green Schools & Colleges standard — the first national standard focused on healthier school facilities — and gives school districts and universities the tools to make a big difference in indoor air quality without major capital investments. School facility professionals follow a 3-step process to improving indoor air quality and sustainability in their facilities:
1. Assess: Schools complete a free online self-assessment to objectively measure their performance and see how many points out of 100 they score toward the Healthy Green Schools & Colleges standard.
2. Commit: Schools commit to improving their performance by joining the Healthy Green Schools & Colleges program.
3. Improve: Schools access program resources including guidebooks, training materials and a peer network to improve their performance at their own pace. Schools that reach the top level of achievement can apply for Healthy Green Schools & Colleges certification to earn public recognition for their verified expertise in providing healthy school environments.
Creating healthy school environments and addressing the significant under-investment in school facilities became urgent national priorities during the pandemic, but even before 2020, nearly half of schools reported indoor air quality issues. Unhealthy indoor air, inadequate ventilation, and chemical exposure from cleaning and maintenance routines are linked to increased illness and poor concentration and test performance in students. The Healthy Green Schools & Colleges program provides facility management professionals with the tools and resources to address these complex challenges, with an emphasis on low-cost solutions.
The HGSC program is designed for any school district or university that commits to providing safer and healthier indoor school environments, whether they are just getting started on this path or already are leaders.