Fast Facts: Techniques to Improve Client Communication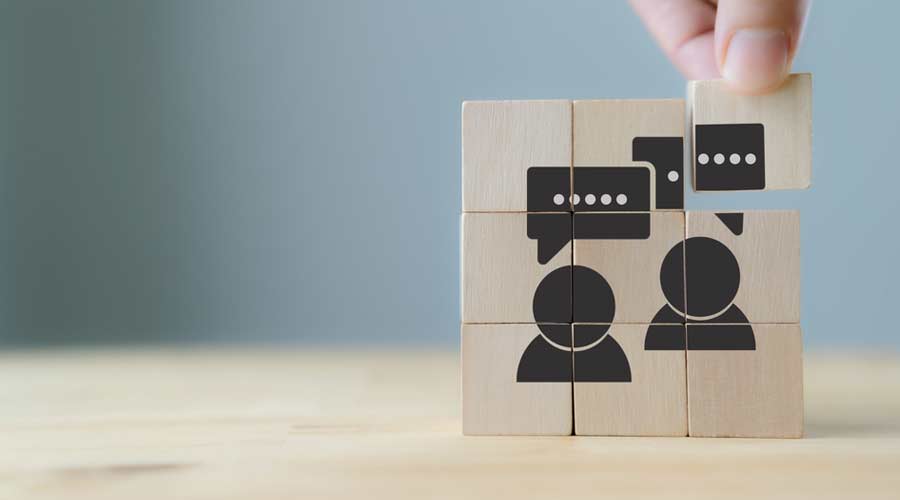 Every second counts whether speaking on the phone or getting face time with a client. Gone are the days of leisurely catching up on a sales call. This reality raises questions on how professionals can expedite interactions while also clearly communicating their intentions and demonstrating strong customer service.
To this end, experts offer advice:
Stay focused.
When the opportunity arrises to speak to a client or building occupant, be respectful of their time and stay on the topic of important matters. Avoid throwing too much information at them in a single conversation as it can become overwhelming.
Be transparent.
Whether there is good or bad news, tell customers what they need to know when they need to know it. This communication can have big impacts on business.
For example, don't be tempted to ignore bad reviews or business mistakes. Doing so can actually harm the company's reputation even more. According to a Zendesk study on customer experience trends, 74 percent of customers say they are willing to forgive a company's mistake after receiving outstanding and timely customer service to resolve the problem.
Respect a client's time and preferred communication channels.
Being open and honest with clients isn't enough. It's also important to be mindful about when that communication happens. Start by providing customers various outlets to reach out — phone and email are traditional and common, but also consider social messages via LinkedIn, Facebook or Twitter, or a chat feature through the company's website — and make sure those paths of communication are monitored regularly. Experts agree that a response within 24 hours shows customers that they are cared for and the company is working with them to find a resolution to their need.
Find a connection.
Getting to know customers and truly understanding them will create loyalty both for the company and the sales person. According to a study, customers who have an emotional relationship with a brand have a 306 percent higher lifetime value and will likely recommend the company at a rate of 71 percent.
Be an active listener.
When interactions with clients are few and far between, it's easy to fall into the trap of speaking too much and listening too little. The most effective professionals will reverse that and practice active listening — paying attention to nonverbal cues, reflecting on their points, maintaining eye contact, asking constructive questions to keep the conversation flowing and more.
Don't make assumptions.
Too often, people assume that clients know what a message means or they interpret the information the same way as every other person. It's assumed that clients have a clear understanding of products and service offerings that are available to them.
Don't make this mistake. Instead of assuming, ask customers questions to gauge their knowledge and then tailer the message to satisfy their specific needs. Become a resource for information and solutions provider to clients.
Final tips:
• Try to schedule follow-up and constant communication appointments.
• Create clear and transparent expectations and boundaries with clients.
• Set an agenda to send recaps of conversations using the clients preferred communicate channel.