Facility Spring Cleaning: Where Should You Start?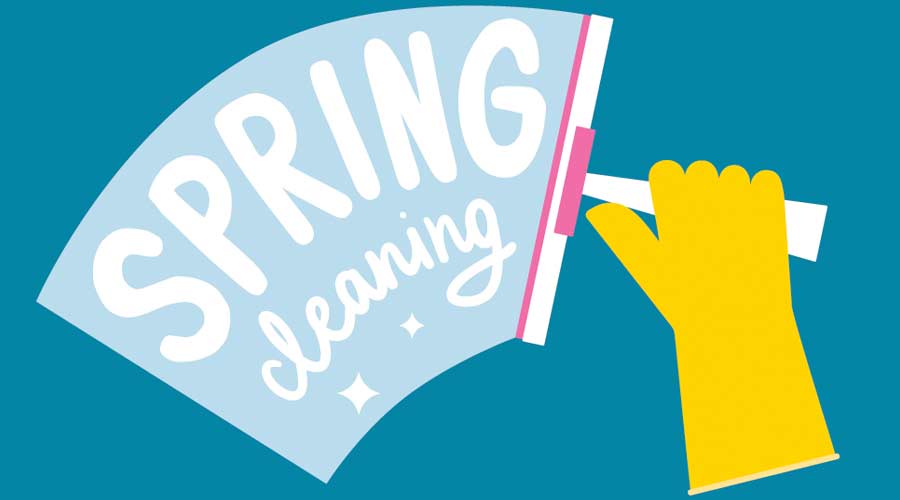 While the prospect of spring cleaning can be exciting for facility cleaning managers as it represents the turning of cold-and-short days to long-and-warm, knowing where to start can be a daunting task — especially for large scale buildings. A proper spring cleaning procedure can bring many benefits, from making the facility itself look more appealing to occupants to making sure key equipment and systems are up to speed on maintenance to prevent potential setbacks as the year goes on.
To help managers get a blueprint on what to target, ServiceMaster Clean outlined several applicable tips for getting a spring cleaning program off the ground.
Inspect High-Risk Areas
When it comes to the likelihood of different parts of a facility needing serious maintenance, not all are created equal. Be it moisture accumulation, the tracking in of salt or extreme temperature exposure, the following areas should seek mandatory attention:
Doors/Cabinets
Flooring Tiles
Fire Extinguishers
Ceilings
Storage Shelves
High-Scale Floor Care
Since the tracking in of water, mud and chemicals over the course of the winter takes its toll, facilities should invest in deep cleaning procedures for both hard floors and carpets. Custodial teams can consult with both manufacturers or distributor partners for the best methods to clean carpets (often shampooing), concrete floors and hardwood tile. In many instances, an annual deep-cleaning for each floor type is conventional, but can vary based on the severity of winters and the type of facility in question.
Air Conditioning
Facilities may not feel the need to use the air conditioning system until a couple months later in the year depending on both the region or likelihood of a spontaneous heat wave — but failing to test the system until that day arrives could mean no air conditioning for both that day and potentially several days afterwards to diagnose problems and fix the issue.
Exterior Maintenance
The tolls of winter can be hardest on cement and wood when it comes to the exterior of a facility. In areas where foot traffic is the norm, these damages can be especially notable. Window washing, sweeping, and spraying down walkways can go a long way toward not only enhancing the image of the property, but keeping the facility hygienic for occupants as well. The roof shouldn't be overlooked either, as potential signs of damage can cause serious problems down the road if not addressed.
For additional spring cleaning tips for facility managers, click here.