Facilities Might Be The Reason For A Struggling Recycling Industry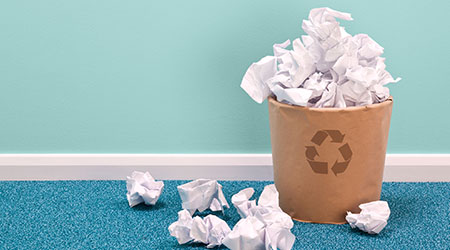 Today's recycling industry is struggling in two areas, according to an article on the Milwaukee Journal Sentinel website, and one may be the fault of facilities. First, the value of recovered waste products has dropped drastically over the past five years. Second, the effort required to extract the mistakes made by buildings' recycling programs has risen.

There are plastic shopping bags, chunks of styrofoam, food-contaminated containers and a litany of other items that recyclers must remove from recycling bins, according to Mike Taylor, Waste Management's director of recycling operations in Elkridge, Md.

Some cities are addressing the recycling struggles with education. Working with Waste Management, the city of Berwyn, Ill., launched an program called "Recycle Often, Recycle Right."

Des Moines has begun "curbside audits," and recycling bins filled with non-recyclable items will not be picked up.

Click here to read this full article, including suggestions on how to properly sort recycling.