Expanded Sustainable Salt Initiative Launched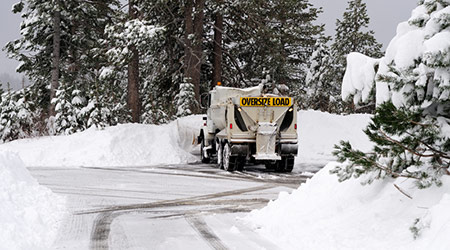 A new alliance has been formed to launch an expanded Sustainable Salt Initiative (SSI), led by the Snow & Ice Management Association (SIMA); in collaboration with salt tracking technology company Viaesys, Inc.; and data analysis by the University of Waterloo. This new research effort is designed to set recommended industry standards for salt application during winter snow and ice events.

Although salt use is contaminating freshwater systems across North America, the use of salt by the snow and ice industry is increasing. And according to a 2008 EPA, New Hampshire and Smart About Salt study, more than 50 percent of salt contamination is from private snow contractors with less than 20 percent from salting state/municipal highways.

Adding to this challenge, according to a University of Waterloo study, property owners, facilities managers and snow contractors often over-apply salt by as much as 20 percent because they worry that people will be injured, and/or that building managers and owners will face frivolous injury claims.

That's why the Snow & Ice Management Association (SIMA) is leading the way to define salt application industry standards that can be used by building and property owners, facilities managers, and snow and ice contractors.

"The goal of these expanded standards is to proactively address environmental concerns associated with salt use, and to create clear best practices that can be implemented easily and are based on solid business principles," said Martin B. Tirado, CAE, Executive Director of SIMA.

More than 30 snow and ice management companies across 12 snowbelt U.S. states and Canadian provinces are collecting data to support the development of these expanded SSI's salt application best practices.

This new SSI program builds on an existing initiative that tracked more than 50,000 tons of salt applied on more than 1,500 commercial properties throughout North America.

"The facility managers using the initial version of SSI guidelines are saving money, decreasing property damage, and lowering their exposure to slip and fall claims," said Phill Sexton, Chief Knowledge Office, SIMA.

"By gathering data for the next phase of SSI, we will add to our current success by providing best practice guidelines to reduce the amount of salt use, contribute to LEED credits, and increase our efforts as good environmental stewards," Sexton concluded.
Disclaimer: Please note that Facebook comments are posted through Facebook and cannot be approved, edited or declined by CleanLink.com. The opinions expressed in Facebook comments do not necessarily reflect those of CleanLink.com or its staff. To find out more about Facebook commenting please read the Conversation Guidelines.