Excel Dryer Names Executive Vice President, COO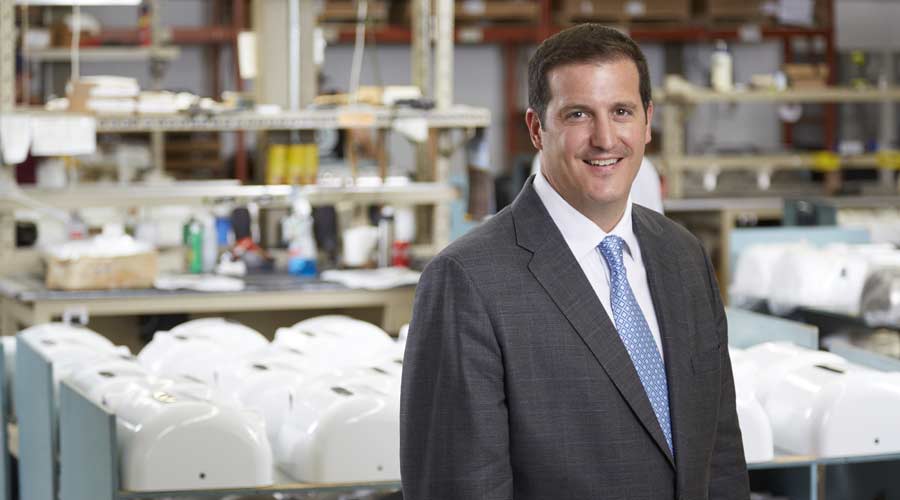 Excel Dryer, Inc. announced it has promoted a member of the family-owned business, William Gagnon, to an executive leadership role within the company. Gagnon is now executive vice president and COO and sits on the Excel Dryer Board of Directors.
"Bill has been working in the industry for more than 20 years and has done an outstanding job as our vice president of marketing and sales," says Excel Dryer President Denis Gagnon. "He knows our business and industry inside and out, and I could not be happier to see him step up to lead future growth."
During his time as the vice president of marketing and sales, William Gagnon applied his two decades of industry knowledge and experience to a wide variety of initiatives.
When Excel Dryer initiated the process to substantiate claims and educate buyers and specifiers about how to avoid falling victim to "greenwashing," Gagnon chaired the committee to create Product Category Rules (PCR) for the hand dryer industry with UL Environment (a business division of Underwriters' Laboratories). The result of their efforts set a precedent; the rule developed was the first global standard for any industry and the first industry-consensus standard for the hand dryer industry. Gagnon and his team then published the first Environmental Product Declarations (EPDs) for their three signature products.
In his new role, William Gagnon will improve operational efficiency, expand the product offering through research and development, increase global awareness and inspire employees to support the vision of the organization.
"At Excel Dryer, we continually challenge ourselves to lead the industry through innovation," says Gagnon. "I look forward to playing a larger role not only in the future growth of our company, but the industry as a whole as we continue to prioritize transparency, environmental sustainability, health and wellness."