Environmental Groups Sue EPA Over Toxic Chemical Rules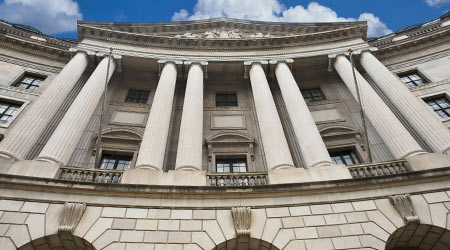 Several environmental groups are challenging new chemical safety regulations issued by the Environmental Protection Agency (EPA), according to an article from The Hill. The groups are suing the EPA over rules that determine which uses of chemicals the agency will assess before allowing them to be sold.

The agency is accused of weakening the rules and the chemical review process compared to the proposed regulations issued by the Obama administration.

"After Congress took bipartisan action to make desperately needed updates to our chemical safety laws, the Trump administration has turned back the clock, leaving families and workers at risk," Eve Gartner, an attorney at Earthjustice, said in the article.

Read the full article here.