EnerSys Receives 2022 Industry Award from Richmond Chamber of Commerce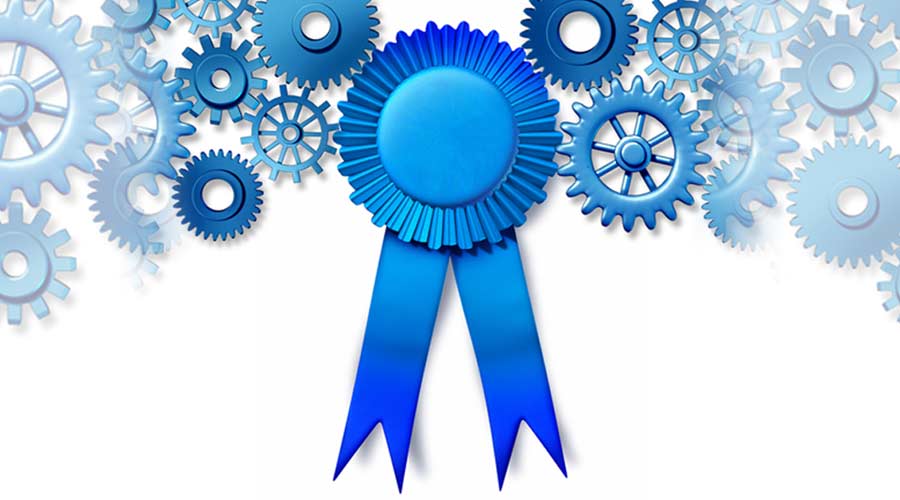 EnerSys, the global leader in stored energy solutions for industrial applications, has received the 2022 Industry Award from the Richmond Chamber of Commerce. The award was presented on November 3, 2022 during the 38th Annual Richmond Chamber Awards Banquet, held at the Keene Johnson Building on the Eastern Kentucky University campus.
The Industry Award recognizes an industrial business that has enjoyed success in its market and constructive engagement with the local community. Nominated by their peers from the greater Richmond, Kentucky area, Industry Award recipients typically demonstrate ongoing business growth and a positive impact on the Madison County, Kentucky economy.
The EnerSys manufacturing campus in Richmond employs more than 500 people and produces traditional lead-acid and Thin Plate Pure Lead (TPPL) motive power batteries and chargers for material handling, floor care, mining and other applications. In early 2022, EnerSys opened an expanded, 195,000 square foot Regional Distribution Center (RDC) that serves customers across the United States and North America including industry leaders in manufacturing, retail and distribution segments.
"We are extremely proud to be receiving this honor from the Richmond Chamber of Commerce," says Chad Uplinger, vice president of Sales, Motive Power Americas at EnerSys. "With the expansion of our Richmond-based RDC in July of 2022, we are equally proud to be able to play an even greater positive economic role for the Madison County community."