Emerging Technologies Changing the Facilities Management Landscape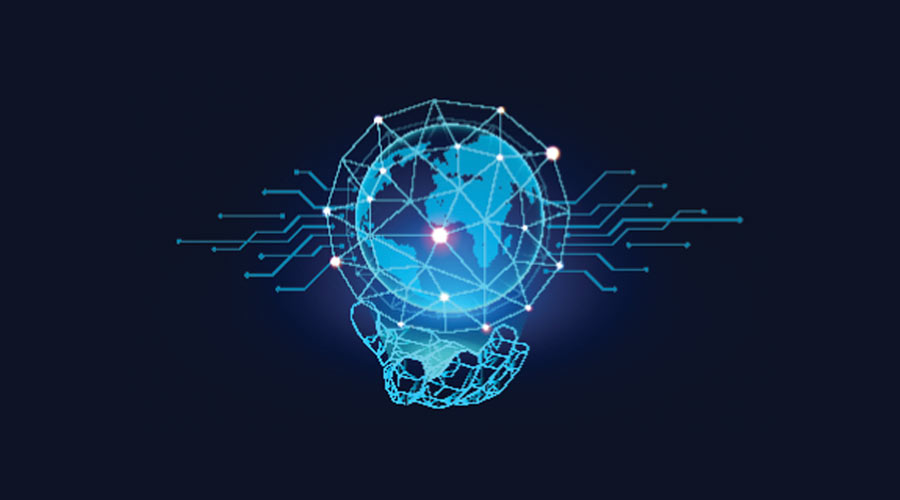 Contributed by Phil Carrizales, I.C.E-T, A.C.T, Director of Hygiene and Facility Solutions, ACME Paper & Supply Co.
Emerging end-user technologies continue to change the facilities management and cleaning landscape and the way owners and operators approach new ways to maintain and clean facilities. From Class A buildings to hospitals, schools, and retail establishments, there are several technologies now available that are redefining processes for the better.
Autonomous Cleaning Equipment
When initially introduced to the market, autonomous cleaning equipment didn't gain much traction among end users for the simple fact they were either perceived as too expensive, not effective, or not needed. But with market conditions and labor shortages continuing to plague many industries, facility managers are giving these technologies a closer look. Specifically in the healthcare industry, we have seen an uptick in the utilization and demand for robotic cleaning technology as the labor force continues to be squeezed even tighter. The equipment, designed primarily for floor and carpet cleaning, allows cleaning crews to set and forget them, freeing up valuable time for cleaning teams to focus on other areas.
In the post-COVID era, we are seeing manufacturers rolling out improvements in the technology and upgrades to software. The dashboards in the applications display every square inch of flooring cleaned so custodial managers know exactly what has been cleaned and how much time it took. Where we have implemented these autonomous cleaning systems, building managers and operators have noticed that the floors and carpets are cleaner because the machines are hitting 100 percent of what is expected and needed every day.
From a cost perspective, we're seeing more organizations realize that these machines are indeed a capital investment, but with a true and measurable return on their investment. Within 12 to 18 months, organizations are seeing returns. These machines typically last six or more years with continual software upgrades that keep them relevant and viable for the long term.
UV Technology Continues to Make Waves
Ultraviolet (UV) technology has been around for some time, but its popularity, especially in healthcare settings, has continued to rise for its effectiveness at disinfection. New UV devices are smaller, smarter, more effective, and less expensive as we're seeing more hospitals implementing the technology for complete room sanitation. UV technology ensures the rooms are thoroughly disinfected, eliminating viruses and infectious materials. And, as they have become smaller, we're seeing hospitals use multiple devices in each room to overcome the challenge of shadowing, issues where surfaces are shadowed from UV light in the room which renders the technology less effective. The newer UV technology also includes dashboards, which provide users with data on which rooms have been disinfected and for how long.
Touchless Remains a Gold Standard
Touchless technology continues to be a gold standard in restroom cleanliness. Fixtures such as hands-free toilet flushers, automatic soap and sanitizer dispensers, automatic faucets, and touchless paper towel dispensers have become mainstream in restrooms across all types of facilities from Class A buildings to schools and airports. Touchless fixtures help minimize the need for around-the-clock sanitation of traditional restroom hot spots, eliminate the overuse of products by consumers, and save on human resources with fewer visits necessary to restock dispensers.
IoT Technology Integration
IoT technology enables the integration of various smart devices, sensors, and systems, which can enhance efficiency, productivity, safety, and cost-effectiveness. For example, people counters are an emerging technology that facilities are using in restrooms to help cleaning teams be more efficient. Sensors on touchless dispensers alert facilities teams when soap or paper towel dispensers need to be refilled. Tying IoT technology into workloading software applications is becoming another powerful tool managers have in their arsenal. In our data-driven environment, workloading software is proving to be a highly effective way to not only automate scheduling and improve productivity and resource management but also provide enhanced analytics. Workloading software delivers critical data that managers need to improve efficiency and overall facility performance, including response times, completion rates, and resource utilization.
While there is growing interest in this technology and the integration with workloading applications, some software packages are still cost-prohibitive. But like with any new technology, manufacturers will find ways to lower costs and make this technology more available. When this happens, I see IoT and workforce integration exploding in places such as airports, large arenas, and stadiums.
How and When to Introduce New Technologies
Owners, operators, and facility managers may feel overwhelmed with the new technologies coming online and how to effectively implement them in their buildings. At ACME, we work with clients to schedule a thorough site evaluation to best determine their needs. We look at the big picture to understand the pain points, consumer and tenant feedback, and overall productivity to make recommendations for new products and devices that will positively benefit operations and the bottom line.
Everyone needs a clean building. The demand is not going away, especially as a reduced labor force continues to be a facilities challenge. What will change as the demand for smart technology continues to rise is the availability and affordability of emerging technologies, which will only benefit the facility management industry as we move into the future.
Phil Carrizales is the director of the Hygiene and Facilities Solutions Division at Acme Paper and Supply Company, one of the nation's largest suppliers of sanitation solutions, disposable food service packaging, restaurant equipment and supply, retail and industrial packaging, and custom-designed packaging. Phil has over 20 years of experience in account management for major cleaning suppliers and is ISSA certified. Phil can be reached directly at pcarrizales@acmepaper.com. For more information click here.