EPA Maintains Safer Choice Status of Essential Chemistry Used to Make Detergents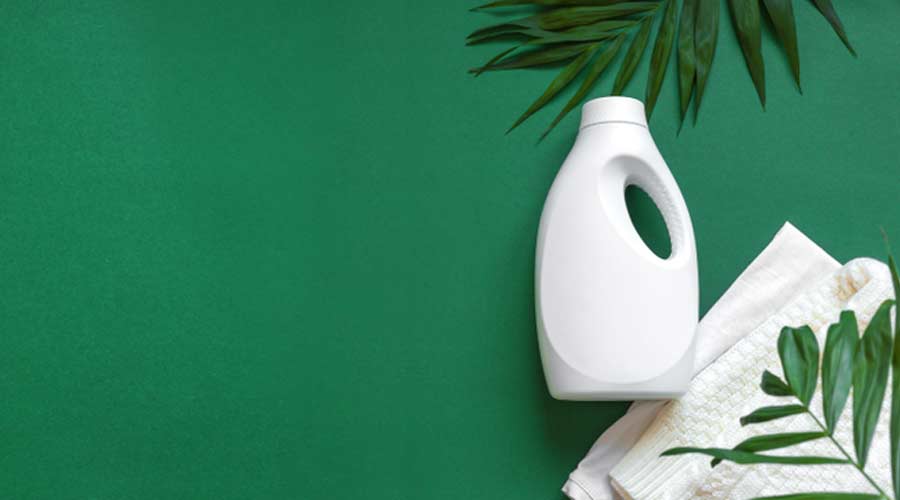 The American Cleaning Institute (ACI) applauded a decision by the Environmental Protection Agency (EPA) to reject a petition requesting increased testing and changing the safety status of a key chemistry used to make concentrated detergent unit-dose packets and sheets from its Safer Choice program.
At issue was a call from a single cleaning products manufacturer and non-governmental organizations for the EPA to require more human and environmental health testing under Toxic Substances Control Act (TSCA) for the polyvinyl alcohol (known as PVA or PVOH) used in laundry and dishwasher detergent packets and sheets. The petitioner also requested that regulators inappropriately act by removing the "green" designation PVA currently has from the agency's Safer Chemical List, which denotes its safe use in detergent products.
"We commend EPA for sticking to the science on the use of polyvinyl alcohol film in laundry packets and automatic dishwasher detergent tablets and rejecting the petitioners' requests," says Kathleen Stanton, ACI associate vice president, Technical & International Affairs.
"In denying the petition, the EPA's published response in the Federal Register provides a cogent analysis of the scientific facts that are readily available. It is highly critical of underlying research and arguments put forth by the petitioners and cites a significant number of easily findable studies demonstrating the safety and biodegradability of PVA that the petitioners overlooked or ignored. The EPA's extensive response should be sufficient to settle this quite conclusively in favor of PVA's safe and sustainable use."
EPA denied the petitioners request to change PVA's status on the Safer Chemicals Ingredient List (SCIL) to indicate future removal. Quoting directly from EPA's comments:
• "The petition does not demonstrate that PVA fails to meet the Safer Choice criteria. The supporting data cited in the petition relied on a study estimating the persistence of PVA and several studies on the health and environmental impacts of microplastics, rather than the soluble PVA used in Safer Choice-certified products. EPA notes that only certain PVA structures are allowed for use in Safer Choice-certified products."
• "EPA identified data not discussed in the petition that provides a clear weight of evidence showing that PVA structures used in Safer Choice-certified products meet the Safer Choice Standard."
In announcing its decision, the EPA also stated that:
• The petition "…does not set forth the facts establishing that it is necessary for the Agency to issue" a rule ordering manufacturers to fund and conduct additional health and environmental safety testing on PVOH.
• The petition …"does not demonstrate that existing information and experience on PVA used in laundry and dishwasher detergent pods and sheets is insufficient to determine or predict human health and environmental risks from such use of PVA."
• "The petitioners failed to acknowledge the nature and extent of existing data and articulate why these data are insufficient."
• The petition …"fails to establish that testing of PVA is necessary to develop sufficient information. EPA also finds that the petitioners' request for the EPA to require third-party oversight of PVA testing is outside the scope of what can be requested under TSCA section 21 and cannot be granted."
• "No evidence of toxicity or bioaccumulation potential for the soluble form of PVA used in detergent pods and sheets has been presented in the petition to the extent necessary to warrant EPA initiating a TSCA section 4 action."
In addressing petitioners' claims that the Organization for Economic Cooperation and Development (OECD) standards governing biodegradability of PVA are insufficient, EPA clearly stated:
• "The OECD biodegradation test conditions are more conservative than real world conditions in [wastewater treatment plants] and are appropriate tools for predicting biodegradation of PVA."
• "The Agency identified peer-reviewed literature using OECD Guideline studies showing PVA chemical structures used in laundry detergent packets are readily biodegradable."
Background:
More than 50 years of published science including extensive reviews by regulatory agencies around the world (including the EPA itself), have supported the safety of PVA/PVOH.
PVOH is a key enabler of more sustainable cleaning products. Detergent packets contain highly concentrated cleaning formulas encased in a water-soluble film, which is made of PVA/PVOH.
• These films are designed to dissolve completely in washing and dishwashing machines and then flow down the drain with the wash water.
• The films used in detergent packets, along with the ingredients they encapsulate, are safe to use in the home and meet rigorous test methods to ensure they fully dissolve and biodegrade quickly in wastewater treatment after use.
• The PVOH used in detergent products is accepted by the U.S. EPA Safer Choice program and other strict ecolabeling organizations around the world.
For science-based information on the use of PVOH film in detergent products, visit https://www.cleaninginstitute.org/pvoh.