Donations Assist With Hurricane Harvey Disaster Relief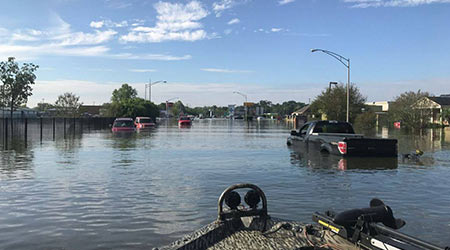 The O'Dell Corporation has made a commitment to local organizations and the Salvation Army Disaster Services organization to provide support for relief efforts through product donations in response to the severe damage from Hurricane Harvey in Houston and surrounding areas. The company has already sent truckloads of much needed supplies and will continue to monitor in the coming days to provide additional assistance.

"When we were made aware of local businesses gathering items to deliver and also forming search and rescue teams, we knew right away we wanted to be a part of these efforts," said Chip O'Dell, Chief Operations Officer."


O'Dell Corporation sent supplies on a truck that delivered to Main Street Ministries in Pasadena, Texas, at noon on Sept 4th. The supplies were immediately available for distribution.

"We are proud to have been part of such an initiative," said Mark Lowe, Plant Manager.

In addition, O'Dell is in the process of delivering supplies to the Salvation Army Disaster Services hub for distribution in the Houston area. You may find out more about the Salvation Army contributions by clicking the following link: https://disaster.salvationarmyusa.org/

The O'Dell Corporation has a long history of donating at times of disasters through various organizations. The most recent being in October 2016 when they donated over $35,000 to customers in North Carolina to distribute immediately where needed due to damage from Hurricane Matthew.


About Philanthropy at O'Dell
O'Dell cares for our local and surrounding communities. Our philanthropy initiatives allow us to enhance our relationship between customers, employees, and our communities. Rather than mandate one organization or direction, we believe it's more meaningful for employees or customers to choose activities to support in order to make a difference in the communities where they work and live. Whether we donate products to help with disaster relief efforts or we purchase school supplies needed for all students at a nearby school, we are collaborating to make a difference and focus our efforts to make a measurable difference.