Diversey to be Acquired in Major Transaction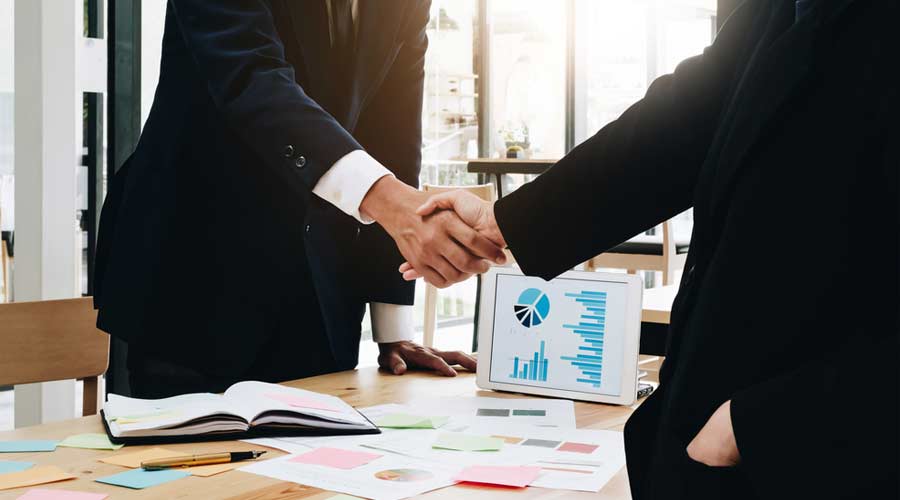 Solenis ("Solenis") and Diversey Holdings, Ltd. ("Diversey" or the "Company") announced they have entered into a definitive merger agreement under which Solenis will acquire Diversey in an all-cash transaction valued at an enterprise value of approximately $4.6 billion. Upon completion of the merger, Diversey will become a private company.
Under the terms of the agreement, Diversey shareholders (other than shareholders affiliated with Bain Capital Private Equity ("Bain Capital")) will receive $8.40 per share in cash, which represents a premium of approximately 41.0 percent over Diversey's closing share price on March 7, 2023, the last full trading day prior to the transaction announcement, and a premium of approximately 59.0 percent over Diversey's 90-day volume-weighted average price (VWAP). Bain Capital will receive $7.84 per share in cash and will rollover a portion of its shares of Diversey into an affiliate of Solenis in exchange for common and preferred units of such affiliate.
Headquartered in Wilmington, Delaware, Solenis is a leading manufacturer of specialty chemicals used in water-intensive industries, which was acquired by Platinum Equity in 2021. Diversey is a leading provider of hygiene, infection prevention and cleaning solutions based in Fort Mill, South Carolina.
"The merger presents a unique opportunity to enhance value and create a more diversified business with increased scale, broader global reach, and superior customer service capabilities. It will enable the combined company to grow and provide a number of attractive cross-selling opportunities, including meeting increasing customer demand for water management, cleaning and hygiene solutions," says Phil Wieland, chief executive officer of Diversey.
Solenis CEO John Panichella will lead the combined company following the transition and integration.
"This is a strategic combination of two leading global products, services, and technologies providers with proven track records of product innovation who offer truly differentiated solutions to customers," said Mr. Panichella. "In combining these two complementary businesses, we expect to usher in a new and exciting chapter in our long history of helping customers tackle core challenges such as water and energy management, partnering on sustainability issues to work towards a cleaner, safer world, and reducing environmental impacts. With continued support from Platinum Equity and now Bain Capital, we are confident that we'll maximize the opportunities ahead."
"This is a merger of two leading businesses that is fully complementary," adds Eric Foss, non-executive chairman of the Board of Directors of Diversey. "We believe the transaction creates significant value realization for our shareholders."
Transaction Details
Solenis is a portfolio company of Platinum Equity. Bain Capital, which invested in Diversey in 2017 and subsequently took the Company public in 2021, is currently the largest shareholder of Diversey. Under the terms of the transaction, Bain Capital will contribute approximately 56 percent of its existing equity into Solenis at an implied value per Diversey share of $7.84 and will sell its remaining shares to Solenis for cash at the same price. After negotiations with a special committee of Diversey's Board of Directors composed entirely of independent directors (the "Special Committee"), Bain Capital agreed to accept less consideration per share than the consideration to be paid to the other holders of Diversey's shares.
Diversey's Board of Directors formed the Special Committee to evaluate and negotiate the transaction with the assistance of independent financial and legal advisors. Following this process, the Special Committee unanimously determined that the transaction with Solenis is in the best interests of Diversey and its shareholders, and, acting upon unanimous recommendation by the Special Committee, the Diversey Board of Directors unanimously approved the merger and recommended that Diversey shareholders vote in favor of the merger. The Special Committee negotiated the terms of the merger agreement with assistance from its independent financial and legal advisors.
In connection with the transaction, Solenis has entered into a support agreement with Bain Capital, pursuant to which Bain Capital has agreed to vote all of its Diversey shares (which represent approximately 73 percent of Diversey's outstanding shares) in favor of the transaction, subject to certain terms and conditions set forth therein. Solenis intends to finance the transaction with a combination of committed debt and equity financing, including the contribution by Bain Capital.
The merger is expected to be completed in the second half of 2023, subject to the satisfaction of customary closing conditions, including approval by Diversey shareholders holding a majority of the outstanding shares of the Company and receipt of regulatory approvals. Upon closing of the transaction, Diversey's ordinary shares will no longer be listed on any public market.
Fourth Quarter and Full Year 2022 Earnings Conference Call Update
In light of the announcement, Diversey will not host an earnings conference call or provide financial guidance in conjunction with its earnings release for the fourth quarter and full year 2022 financial results. Going forward, Diversey will issue earnings releases consistent with its current schedule, including financial results for the fourth quarter and full year 2022, but will suspend hosting earnings conference calls and webcasts.