Diversey Becomes Standalone Company Following Acquisition By Bain Capital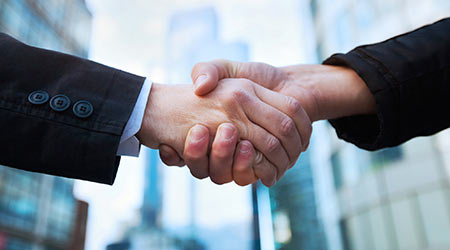 Diversey, a hygiene and cleaning solutions company, announced that the purchase of the business by Bain Capital Private Equity from Sealed Air Corporation is complete. The transaction was previously announced on March 27, 2017.

Diversey will now be a standalone company that will include the Diversey Care division of Sealed Air as well as the food hygiene solution business that was part of its Food Care division. Diversey integrates chemicals, floor care machines, tools and equipment, with a wide range of technology based value-added services, food safety services and water and energy management.

Dr. Ilham Kadri, appointed CEO of Diversey upon completion of the sale, commented: "As an independent business, we will have the ability to be smarter and more agile than ever before as we introduce enhanced technology and innovation. As we work together with our formidable new ownership, our customers will be our singular focus."

Ken Hanau, a managing director at Bain Capital Private Equity said: "We are excited to invest in expanding Diversey's long track record of leadership and innovation in the hygiene and cleaning solutions market to help its customers minimize their risks, be more efficient and more productive, and protect their brand integrity."

Diversey serves customers in the hospitality, healthcare, food and beverage, food service, retail and facility management sectors. Diversey's differentiated products, deep industry experience, unrivalled employee engagement, and evolving digital capabilities put it in a unique position to provide customers with unparalleled solutions to improve hygiene, sustainability and operating efficiency of their businesses.