Difference Between Selling Products And Selling Solutions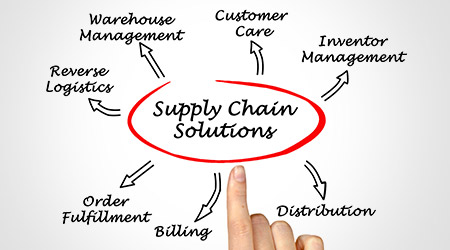 Contributed by AFFLINK.

With the World Cup in 2014 and the Summer Olympics in 2015, Rio de Janeiro had a considerable amount of planning to do. Many of the city's communication systems were already antiquated and could barely keep up with the needs of the local citizenry. But now with millions of people flying in to attend these events, the city officials knew they had to act and act fast. They needed to find a way to coordinate everything from 911 emergency calls to monitoring the city's energy and water systems, traffic conditions, buses, trains, even air quality, and all in real time.

City administrators turned to a major technology firm to see if they could come up with a system that would help them:
• Keep the city up and running, no matter how many visitors descended on Rio de Janeiro
• Find ways to manage and monitor all these metrics
• More efficiently handle unexpected situations including more emergencies – should they occur – than the city ever had to deal with before.

But before the technology company's sales team could do anything, they had to ask probing questions. They had to understand what the city had in place now along with a much deeper understanding of what their needs will be once the games begin. They also had to come up with a way to introduce the technology, so that city workers will be up and running with it quickly. A long learning curve was simply out of the question.

And as if this was not enough, they had to keep an eye on their competitors. Other technology companies were also invited to tackle Rio's challenges. While they could only make assumptions, they had to study their competitor's products and offerings and assume how they would address the city's needs.

As it turns out, this technology company was way ahead of the game and left their competitors in the dark. The competitors all came to the table offering a variety of products: one product for 911 calls; another to monitor traffic; and others to measure energy, water, air quality, etc. Introducing many different products typically means more training is required. It also means that one group of city workers, for instance, those monitoring energy and water, would likely have little knowledge or understanding of how products made for other city workers, for example, those monitoring traffic condition, operates. Nor would they know if there were traffic problems in one area of the city that might impact energy and water issues in another.

On the other hand, our technology company came to the table offering solutions. They were able to introduce one customized, centralized, and integrated product that addressed all of the city's needs that not only could be up and running quickly, but could be operated by many city workers, and could also serve the city long after the games had come and gone.

This is an example of "solutions selling," often referred to as consultative selling. In many ways, consultative selling is more than a selling approach. It's a selling culture. And while consultative selling is not necessarily new, many sales people are not that familiar with it and how it works, even though experts believe it is the wave of the future. It offers distributors one of the best ways possible to compete in an increasingly B2B online world.

Michael Wilson is vice president of Marketing for AFFLINK, a global leader in supply chain optimization, providing clients with procurement solutions to drive efficiencies in today's leading businesses.
Disclaimer: Please note that Facebook comments are posted through Facebook and cannot be approved, edited or declined by CleanLink.com. The opinions expressed in Facebook comments do not necessarily reflect those of CleanLink.com or its staff. To find out more about Facebook commenting please read the Conversation Guidelines.