Delta-Q Technologies Partners With ORBOT LiFe Floor Machines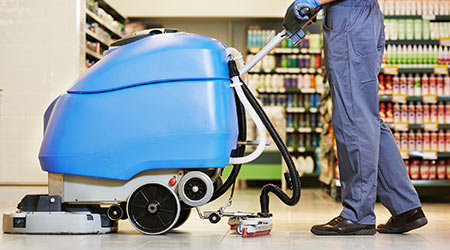 Delta-Q Technologies (Delta-Q), provider of battery charging solutions for industrial equipment, announced that it will supply its lithium IC650 battery charger to the ORBOT LiFe floor machine.

Manufactured by Hruby Orbital Systems, a company dedicated to the low moisture orbital floor care industry, the ORBOT LiFe is a lithium-battery-driven, versatile, compact commercial and residential orbital floor machine for carpet, hard floors, and many other floor types. Building off the success of their ORBOT Sprayborg, the LiFe is a lithium upgrade to the Sprayborg, with a faster charge and hybrid features to allow both on- and offboard charging for their customers.

"We are proud to be selected by ORBOT and be recognized as a trusted charging solutions supplier in the industrial floor care industry," said Trent Punnett, vice president of sales, marketing and product management at Delta-Q. "We hope to continue seeing the spread of lithium solutions across industries, and will continue to provide the resources necessary to educate those considering lithium batteries for their equipment."

"Delta-Q Technologies is among the elite charging suppliers and is highly respected among service technicians," said Jeff Hruby, CEO of Hruby Orbital Systems. The IC650's overall design for reliability ensures that our machines are ready to run every day with little maintenance. This gives us a decided competitive edge in the floor care market."

The ORBOT LiFe will use Delta-Q's IC650 battery charger, a high-performance battery charger used in a variety of industrial applications. The charger has an IP66-rated ingress protection to seal out dirt and fluids, while mechanical design and component selection resists vibration, shock and temperature extremes.

As leaders of the battery charging industry, Delta-Q continues to attract OEMs looking for quality charging solutions for their lithium systems or lead-acid batteries. The company is quickly establishing a reputation industry-wide for their ability to guide OEMs in transitioning or incorporating lithium systems into their product lines.