DDI Technology Is Finalist For Innovation Award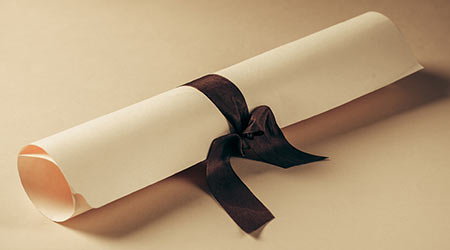 DDI System, provider of ​​market-specific distribution ERP technology, has qualified as a finalist in the 2017 ISSA Innovation Award program with Inform Engage. Inform Engage is a subset of connectivity tools within Inform ERP Software designed to keep customers at the forefront of every interaction and help distributors seize every customer connection opportunity.

Inform Engage focuses on three key engagement tools within Inform ERP aligning distributors with their customers 24/7. Tapping into the power of CRM, mobility tools and eCommerce, DDI's Inform ERP delivers an elevated customer experience few software companies provide.

Jorge Salcedo of To Rise Supplies (New York) knows first-hand how powerful these tools are. "I have been using Inform for just over one year and within that time, I have doubled the size and revenue of my business and Inform has been instrumental in achieving that." Salcedo, who leverages the full capabilities of Inform including eCommerce and CRM tools, adds "the selling aspect of this system is second to none."

"We here at DDI are continuously talking about the advantages of connectivity, customer service and innovation for distributors. Constant engagement is something that we have intricately woven throughout Inform, giving our distributors a competitive advantage so they can attract and retain new business," says Jennifer Rosvally, DDI's Director of Marketing. "Our clients are delighted to be finding new ways to win with these powerful tools."

A customer-centric focus is exactly what drives continuous development of DDI's intuitive and collaborative distribution software. Designed to help distributors achieve operational excellence and growth, Inform delivers the most insightful analytics and progressive technology on the market today. Inform Engage strives to serve the new breed of empowered consumers through customer connectivity and deep insight. CRM, mobility and eCommerce tools play a critical role for distributors in adapting to a changing marketplace.

"Taking business to the next level of profitable growth requires a transformative company mindset and integrated business technologies that transcend common pain points. For many companies, determining which areas to focus on first to meet these goals commonly impacts the ability to move forward, hindering profitability even more," explains Rosvally. "The intuitive nature of engagement tools within Inform gives distributors the insight they need to connect with customers, confidently. Important customer activity, sales performance and purchase history are accessed instantly, driving meaningful conversation throughout the entire sales process."

To Rise Supplies focuses heavily on the CRM tools of Inform for their distribution business. Salcedo notes "Customer management is so well intertwined within the system. We know more about the customers than the customer knows about themselves. That component gave us the innovation we needed to have, particularly in New York. In a moment, you can search a contact, know a few things about them, know what they have stopped buying from you, and translate your talent as a sales rep, directly into a finished order."

Each year, the worldwide cleaning industry association ISSA recognizes the sector's most innovative products and services as voted for by distributors, contractors and service providers. Inform Engage is competing in the Services & Technology category for the Innovation Award. All exhibiting entries will be on display in the ISSA Innovation Showcase during ISSA/INTERCLEAN North America. The trade show and convention takes place September 11-14 in Las Vegas, NV. Online voting is available through September 8th.