Custodian Called Hero After Mercury Spill At School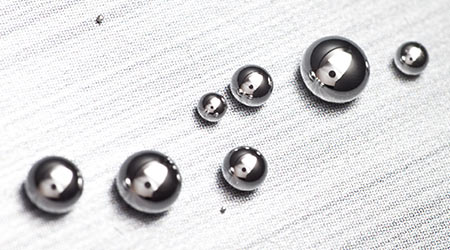 A long-time Green Bay schools custodian who spotted mercury that spilled at Lincoln Elementary School is being called a hero, but he says he was "Just doing my job."

The Wisconsin Department of Natural Resources credited the janitor, Shelley Ives, with recognizing the mercury, containing it, and preventing it from endangering other children, according to an article on the ABC2 website.

Ives noticed a silvery substance on the hands of fifth-grade girls helping him set up chairs for the Christmas concert. Then he saw the same substance on the risers and on the gym floor.

He immediately knew what the shiny, silvery substance was because in 1999 he was a custodian at Green Bay East High School when students put mercury in squirt bottles and sprayed it on each other, Ives said in the article. He knew from that experience mercury vapors are dangerous to breathe in.

Hazmat crews, the DNR and eventually the Environmental Protection Agency came to the school to clean up the mercury.

To read this full story, click here.