Contracting Success Offers Big Benefits for BSCs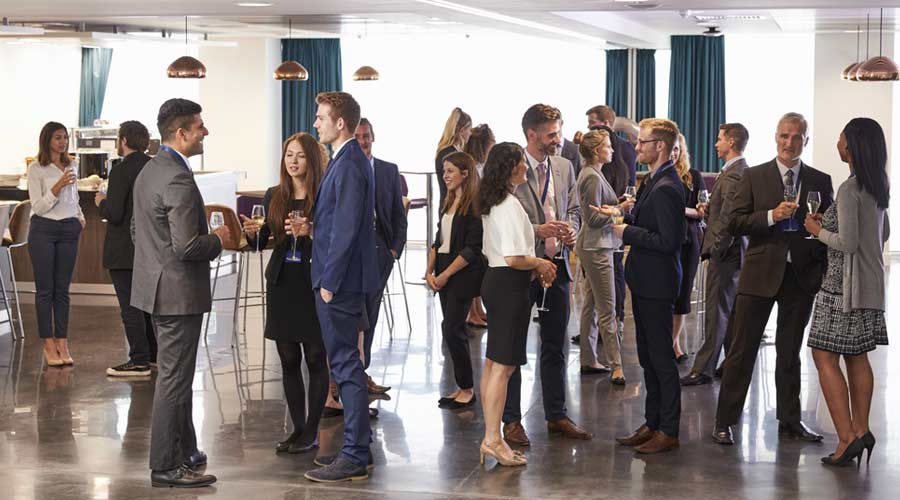 While seasoned building service contractors (BSCs) certainly aren't strangers to the lights of Sin City, attendees of Building Service Contractors Association International's (BSCAI) Contracting Success Conference will experience a new twist to its largest annual event. After many years at the Las Vegas Convention Center, 2023 instead has its sights set on Mandalay Bay. When it comes to ample opportunities for networking, education and festivities, however, attendees can expect the same level of quality as usual over a three-day stretch from Nov. 14-16.
Wednesday, Nov. 15 marks the beginning of the conference's main event: the peer-to-peer style breakout sessions. To properly diversify and meet the preferences of every attendee, these breakout sessions are categorized into these tracks: Admin/Finance; Leadership/Strategic Management; Employee Recruitment/Training; Operations; Customer Service/Retention; Marketing/Sales; Networking; and General Programming.
Fellow BSCs from all over the United States will be spearheading these breakout sessions, which will run in 45-minute windows across the morning and early afternoon hours on Wednesday and Thursday. Over 25 different opportunities will be available in total, covering pressing topics such as supply chain challenges, mergers and acquisitions, branding tips for businesses, and the benefits and disclaimers around automation and AI. Notable sessions include "Making Cents of a Dirty Business — Survive and Succeed in Commercial Cleaning" presented by Troy Hopkins of Office Pride; "Developing an Intentional Customer Retention Strategy as Part of Your Growth Strategy" presented by Tom Kruse of Marsden Holding; and "Using Technology in Developing Close-Knit Teams" presented by Brad Madewell of Clean All Services.
Several of these sessions will also be presented panel-style, with multiple BSCs and/or industry experts sharing their expertise on the same topic. Sessions to consider include "Coming in Hot! The Five Key HR Topics to Keep Top of Mind"; "Not Your Typical DEI Sessions: How to Move the Needle Forward with 'Belonging'"; and "The Importance of Day Cleaning and How it Keeps You Ahead of the Competition."
No Contracting Success conference is complete without a captivating keynote speaker, and this year is no exception. Presenting from 5 – 6:30 P.M. on Wednesday is Eric Termuende, author of the best-selling book Rethink Work, and co-founder of NoW Work. Termuende, who was named among the Top 100 Emerging Innovators under 35 by American Express, will address the reality of retiring Baby Boomers and looming struggles to replace talent that has decades of industry experience. To help BSCs adapt, Termuende will share effective recruiting and retention strategies — along with which outdated tactics to avoid — and the importance of being unique from competitors trying to secure the same candidates.
Serving as an insightful buffer between the morning and afternoon breakout sessions on Thursday, Nov. 16 is another conference-wide presentation: "Labor Trends: Reading Between the Data and Human Resources Lines" featuring Jill Davie of TEAM Software by Workwave and Claudia St. John of Affinity HR Group. Together, Davie and St. John will share how analyzing company labor trends helps pinpoint employee needs and improve human resource practices overall.
While the information gleaned through keynotes and peer-to-peer sessions is of importance, many attendees glean their most memorable and insightful experiences at the event through simple conversation. Keenly aware, BSCAI has scheduled plenty of networking opportunities to avoid information overload and break up the day.
Following the first two sets of breakout sessions on Wednesday, Nov. 15 will be Networking Roundtables from 11 A.M. to noon, in which attendees will have the opportunity to share takeaways from their respective peer-to-peer sessions in addition to any other pressing industry topics. The free-ranging nature of the roundtables leads to BSCs sharing personal successes and failures that fellow attendees can learn from.
Immediately following the roundtables Wednesday is the Networking and Awards Luncheon, from noon – 1:15 P.M., where BSCAI's prestigious CLEAN Award Winners will be announced and recognized on stage for their accomplishments. Notables include the James E. Purcell Leadership Award, the Skip Marsden Education Award, the Walter L. Cook Award for Distinguished Service, and more.
Later Wednesday evening, following the keynote, is the Exhibit Hall Reception from 6:30 – 8 P.M., where attendees will get to relax and recap the day's highlights with a bevy of complimentary beverages and food on-hand. Kicking off the final day is the complimentary Breakfast with Exhibitors from 8 A.M. – 9:30 A.M. Sponsored by, Pursant, attendees can grab a hot coffee, meet up with fellow attendees and plan out the day of peer-to-peer sessions that will immediately follow.
Offering a wide range of opportunities to meet valuable contacts in the industry, discuss the latest trends or simply reconnect with old colleagues in a way the pandemic didn't allow, Contracting Success will ultimately be what attendees want to make of it. There is no better annual opportunity to strengthen a BSC's game plan for the year ahead.