Contract Cleaning Services Remains A Booming Market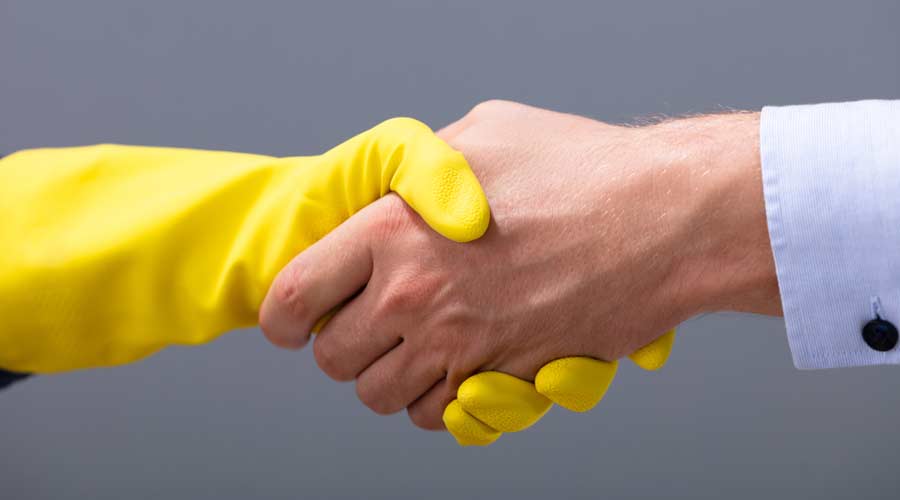 According to a recent report released by Research and Markets, the global market for contract cleaning services — estimated at $251.3 billion in the year 2020 — is projected to reach a revised size of $329.4 billion by 2026, growing at a compound annual growth rate (CAGR) of 4.8 percent over the analysis period.
Floor & Carpet Cleaning, one of the segments analyzed in the report, is projected to record a 5 percent CAGR and reach $110.9 billion by the end of the analysis period. After a thorough analysis of the business implications of the pandemic and its induced economic crisis, growth in the Window Cleaning segment is readjusted to a revised 4.8 percent CAGR for the next 7-year period.
The U.S. Market is estimated at $75.8 billion in 2021, while China is forecast to reach $66.5 billion by 2026
The Contract Cleaning Services market in the U.S. is estimated at US$75.8 Billion in the year 2021. China, the world's second largest economy, is forecast to reach a projected market size of $66.5 billion by the year 2026 trailing a CAGR of 6.2 percent over the analysis period. Among the other noteworthy geographic markets are Japan and Canada, each forecast to grow at 3.5% and 4.1% respectively over the analysis period.
Within Europe, Germany is forecast to grow at approximately 4.4 percent CAGR. Increasing awareness among clients about the benefits of sustainability of their facilities and wellness of their employees is leading to increased demand for contract cleaning services. Businesses worldwide are increasing their focus on making work environments healthier for their employees because a healthy workplace holds significant potential to enhance productivity. Outsourcing of such space cleaning services also frees a lot of time for organizations, which they can use for strengthening their core business. The two main benefits with outsourcing cleaning services to providers of dedicated services are ease-of-management and cost effectiveness.
One of the notable trends in the market is the increased adoption of cleaning products that are sustainably produced. Green cleaning products are free of the conventional harmful chemicals, hormone disruptors, allergens, carcinogens and other substances that are harmful to the environment. Several vendors are currently offering green cleaning services using green products derived from biodegradable, non-toxic and natural materials. Natural products like baking soda, vinegar, lemons and others are being increasingly used. Such green products are likely to shape portfolios of service providers over the coming years.
Upholstery Cleaning Segment to reach $59.9 billion by 2026
In the global Upholstery Cleaning segment, USA, Canada, Japan, China and Europe will drive the 5.3 percent CAGR estimated for this segment. These regional markets accounting for a combined market size of $34.6 billion in the year 2020 will reach a projected size of US$49.7 Billion by the close of the analysis period. China will remain among the fastest growing in this cluster of regional markets. Led by countries such as Australia, India, and South Korea, the market in Asia-Pacific is forecast to reach $4.6 billion by the year 2026, while Latin America will expand at a 6.2 percent CAGR through the analysis period.
For access to the entire report, click here.