Comparing Microfiber To Traditional Cloths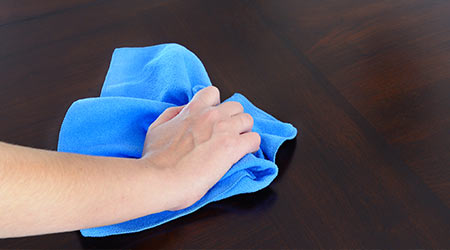 From windows to bathtubs to floors, cleaning experts continue to recommend the use of microfiber over traditional cleaning cloths. According to Today.com reports and green cleaning coach Leslie Reichert, microfiber will actually save money by outlasting other cloth options. It also helps protect the environment because it can be used to clean with just water, versus chemicals. And finally, tests indicate that, when used properly, microfiber can remove 99 percent of bacteria from a surface.

But, not all microfiber cloths can be created equal. Purchasers are cautioned to watch for cloths that use fewer fibers, because it is those fibers that will do the cleaning. Manufacturers actially create cloths to be used for specific surfaces — glass/mirrors, hard surfaces, wood, stainless steel and floors, to name a few.

With millions of fibers, microfiber lifts and holds dirt, grease, grime, liquids and bacteria. These fibers include both positive-charged polyester fibers and negative-charged nylon fibers that actually attract and pull up whatever is on the surface being cleaned.

Another differentiation between microfiber and traditional cloths is the care they require. Cotton cloths can be used with various chemicals and laundered in any temperature. Microfiber cloths, on the other hand, can become clogged if proper care isn't maintained.

Click here to read this full article.
For tips to caring for microfiber, click here.