Cobi Honored at 2023 Artificial Intelligence Excellence Awards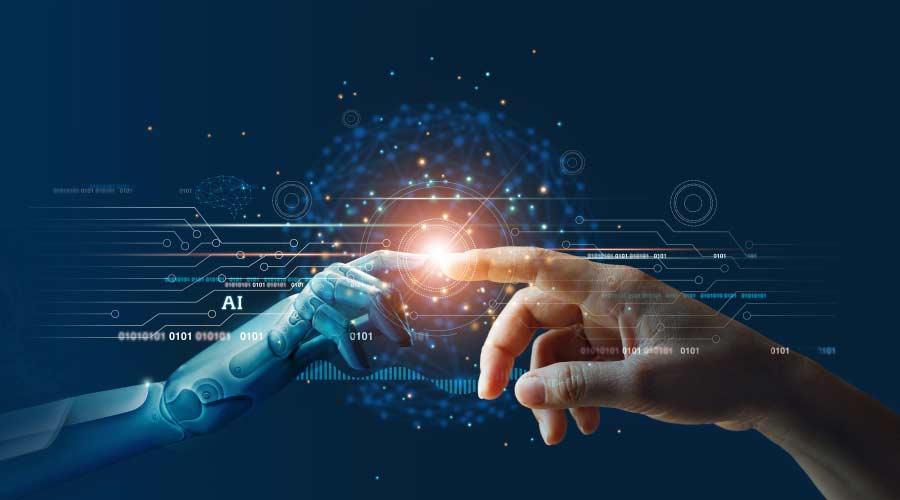 The Business Intelligence Group announced that Cobi 18 by ICE Cobotics was named a winner in its Artificial Intelligence Excellence Awards program. Cobi 18 was chosen due to its impact on frontline staff, as it positively impacts cleaning operations by taking on the repetitive work of floor cleaning, and for its impact on building occupants, as it positively impacts the cleanliness and health of buildings.
The compact cobot (collaborative robot) is an autonomous floor scrubber designed to support frontline cleaning staff with daily tasks. While Cobi 18 cleans floors, frontline workers are freed up to focus on other important tasks such as face-to-face customer service and cleaning high-touch surfaces. ICE Cobotics' extensive cleaning industry knowledge led them to create a cobot that is easy to deploy, with a simple User Interface (UI), and is effective at what it is designed to do, clean floors.
The UI is designed for all levels of users, and Cobi can be taught a route one time and deployed with a few simple taps each time thereafter, simplifying the job of floor cleaning.
The easy-to-use and quick start features allow frontline workers to deploy the cobot consistently throughout the day, and since the cobot runs the same routes each time it is deployed, floors are left cleaner, having a direct impact on the cleanliness and health of the environment.
Plus, since staff can deploy Cobi and then focus on other tasks, cleaning teams can increase cleanliness and productivity, resulting in a positive impact on the health and wellbeing of building occupants.
ICE Cobotics offers Cobi 18 through an all-inclusive subscription that includes parts, service, and fleet management software. This makes the adoption of automation more affordable and accessible than it has been in the past, opening doors for a wide variety of clients.
"Our mission is to develop smart and collaborative cleaning technologies that result in happier cleaning teams, greater efficiency and improve wellbeing worldwide.Cobi 18 does this by making it simple for frontline staff to easily deploy the unit and increase cleaning frequency, thus improving the health of building occupants," Says Simon Chen, CEO ICE Cobotics
"We are so proud to name Cobi 18 as a winner in our inaugural Artificial Intelligence Excellence Awards program," says Maria Jimenez, chief nominations officer for Business Intelligence Group. "It was clear to our judges that ICE Cobotics was using AI to improve the lives of their customers. Congratulations to the entire team!"