Climate Engineering Joins The Linc Service Network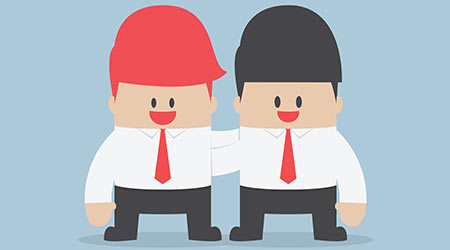 ABM Franchising Group, LLC, a subsidiary of ABM Industries Incorporated, a provider of facility solutions, announced that Climate Engineering signed a franchise agreement to join its Linc Service franchise network. Climate Engineering, Inc. is a leading provider of mechanical service contracting in the Rocky Mountain Region of Colorado.

"With a longstanding commitment to providing its clients with quality service and exceeding their expectations, Climate Engineering, Inc. is a great addition to the Linc Service network," said Bruce Phibbs, Senior Vice President – Franchising, ABM Technical Solutions. "We are excited to welcome Todd back to the Linc Service network. We look forward to working with his team to help propel their business even further."

"Climate Engineering is dedicated to providing guaranteed satisfaction to our clients through close, personal attention and quality performance," said Todd Flannery, President of Climate Engineering, Inc. "It is very reassuring, as an independent business, to be part of a network of Linc Service contractors as we navigate into the future. Returning to the Linc Service network has been a personal highlight of my career."

Since 1965, Lakewood-based Climate Engineering has established itself as a premier HVAC service provider with fixed asset management and maintenance programs for corporate, education, industrial, high tech, and institutional facilities throughout Colorado. The company's focus on service and customer satisfaction enables it to provide facility owners and asset managers the confidence, experience and expertise needed to achieve their objectives.

Climate Engineering offers a wide range of HVAC solutions, including proactive and preventive maintenance, retrofits and replacements, commissioning and recommissioning, building automation and controls, guaranteed energy solutions and energy efficiency programs, system design, engineering and programs to ensure energy efficiency and savings. Climate Engineering, Inc. also participates in the Colorado C-Pace program, which enables owners of eligible commercial and industrial buildings to finance up to 100 percent of energy efficiency, renewable energy and water conservation at competitive rates with repayment terms up to 20 years.

Flannery has been involved in Linc Service since 1984, when he started with a Linc Service franchise as a technician. He served as one of Linc Service's Area Vice Presidents from 2002 until 2008, when he became the President and a co-owner of Climate Engineering, Inc.

"I really wanted Climate Engineering, Inc. to join Linc Service because I truly believe in the system," Flannery said. "Every aspect of Linc Service, including its systems, procedures, products and training, make a world of difference in the operation of a mechanical contracting business like ours."

Climate Engineering currently has 19 employees and, as a part of the Linc Service Network, plans to continue building its staff and offerings. Along with growing its employee base, Flannery said the company plans to expand its offerings to include Measurement and Verification, Energy Audits and Management, and Bundled Energy Solutions programs.

ABM Franchising Group is a portfolio of franchise networks that deliver mechanical and electrical service and preventive maintenance solutions to commercial, industrial and institutional buildings. ABM Franchising Group consists of two franchise brands: Linc Service and TEGG. Climate Engineering, Inc., will operate under the Linc Service franchise brand.

Disclaimer: Please note that Facebook comments are posted through Facebook and cannot be approved, edited or declined by CleanLink.com. The opinions expressed in Facebook comments do not necessarily reflect those of CleanLink.com or its staff. To find out more about Facebook commenting please read the Conversation Guidelines.