Cleaning Up After A Big Snow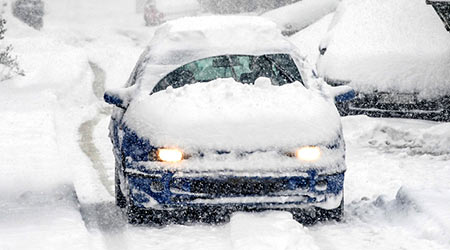 The weather news has moved to the Northeast and Midwest as dangerously cold and gusty winds hit, but the East Coast is still dealing with piles of snow after being hit by an epic snowstorm, according to a CNN article.

The brutal cold comes after a "bomb cyclone" dumped more than a foot of snow across eight states and deluged Massachusetts streets with icy water. In Hull, southeast of Boston, the icy mess included water above the wheel wells of cars and up to the doors of facilities. Connecticut, Maine, Massachusetts, New Hampshire, New Jersey, New York, Rhode Island and Virginia reported at least a foot of snow.

The winter weather advisory stretches far beyond normal East Coast states. According to ABC News reports, areas of Tennessee and Georgia haven't seen this much snow since 1989. Even northern Florida is reeling, since most towns do not have any snow removal equipment or salting trucks.

For those cleaning up the snowy mess, the Snow & Ice Management Association (SIMA) offered some safety tips.

• Encourage staff to wear loose layers of clothes so they can peal a layer off if they get hot. Cotton and silk are the best bets because they allow perspiration to evaporate. Also, make sure boots are waterproof and offer some solid traction.

• Push rather than lift the snow. Workers will use less energy and place less stress on your body. An exercise warm-up is also a good idea. Keep staff hydrated and encourage they take breaks.

• Ask staff to have a cell phone handy in case of of an emergency.

Once the snow is gone, apply ice melt products. The use of salt brine or other liquid deicers are best practices for facility managers. An ice melt policy should also include an ice monitoring process that includes monitoring and documentation of any refreeze-related risks.