Cleaning Technology Makes Charitable Facility Safer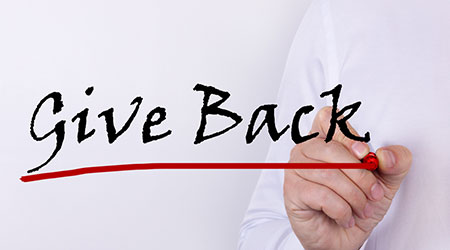 Contributed by Kaivac
Canada's YouthLink Centre works with young people and their families, providing several services to help them get through difficult periods in their lives. The organization serves as many as 10,000 people each year, assisting them to develop their strengths, build life skills, and encourages them to look forward to more promising and exciting futures ahead. And with winter coming up, their services are more crucial than ever, according to Linkon Price, director of Sales, Operations, and New Business Development for The Cleaning Company (TCC), a full-service cleaning contractor based in Ontario, Canada.
TCC maintains the YouthLink Centre facility, which Price said provides a clean, healthy, and a warm place to stay, not just for people but also for dogs.
"A number of these young people have dogs, either for companionship or for protection," said Price. "Most shelters aren't equipped to handle dogs; they aren't able to keep their facilities sanitary with dogs around."
But at the YouthLink Centre, they can, because the Centre uses the No-Touch Cleaning system developed by Kaivac. These systems apply cleaning solution to surfaces, power rinse the same surfaces, and then vacuum up soil and moisture. This last step is crucial because it thoroughly removes all contaminants from the area. In most cases, this also leaves surfaces clean and ready for use within minutes.
Not only has the Kaivac system proven its value by providing the deep cleaning the Centre needs, but it also does it faster than what Price calls "traditional methods," referring, of course, to floor mopping. This has been verified by different studies, including those published by ISSA, the worldwide cleaning association. These studies report that the Kaivac No-Touch Cleaning system can cut cleaning times in half, if not more.
According to Price, "it would take us hours to mop the floors in the Centre. That would prove expensive, and the Centre does not have the budget for this type of cleaning. If you have the right expertise and the right equipment, deep cleaning, even in the most high-traffic of areas doesn't have to take forever or cost a lot."
By getting the work done as fast but as thoroughly as possible, the YouthLink Shelter can keep their operating costs down, added Price.
"Instead of using those funds to pay for cleaning, they can use them to continue to offer their help to the community," he said. "This is better for everyone and helps this Centre continue to do so many good deeds for our community."