Cleaning Industry Impacted By Chinese Environmental Actions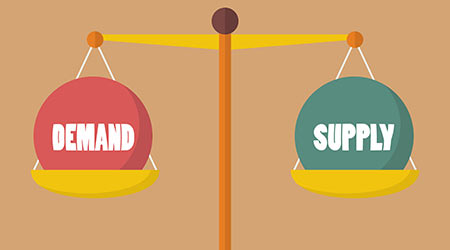 As China's share of global manufacturing output grew, U.S. consumers grew accustomed to paying less for products. These products were largely produced in a business culture without enforcement of any environmental regulations, according to an article on the Waxie website.

But the Chinese government now is working to move away from coal and convert factories to natural gas – and has shut down tens of thousands of factories until they can comply with the new environmental regulations. It has been estimated that 40 percent of all factories in China have been shut down as a result of these regulations and up to 80,000 factories have been subject to fines and prosecution due to their emissions.

These shut downs have resulted in late or missed orders, constriction of available supplies and manufactured goods because of factories being offline, increased manufacturing costs because of transition to new energy generation, and ultimately higher prices for finished products by the time they make it to the United States, the article said.

These factory shut downs are having an effect on pricing and availability of several product categories in the cleaning industry – in addition to packaging for all products.

One of the hardest hit consumable product category is seat covers. They're made of paper and corrugated packaging and are produced in factories that have traditionally used coal power. Seat cover prices have risen almost 25 percent in the last year and supplies are expected to be tight for the foreseeable future.

The next hardest hit category is gloves – another product traditionally produced in coal powered factories and comprised of corrugated packaging.

Microfiber products are also primarily sourced from China. This category has not seen as dramatic a change, but there may be packaging-related issues.

Corrugated boxes are one of the biggest wild cards. With a ban on scrap paper and other materials used to make packaging in China, there is concern about pricing and availability of corrugated boxes.

Click here to read this full article.
Disclaimer: Please note that Facebook comments are posted through Facebook and cannot be approved, edited or declined by CleanLink.com. The opinions expressed in Facebook comments do not necessarily reflect those of CleanLink.com or its staff. To find out more about Facebook commenting please read the Conversation Guidelines.
---