Cleaning Executive Highlights Importance of an Engaged, Educated Team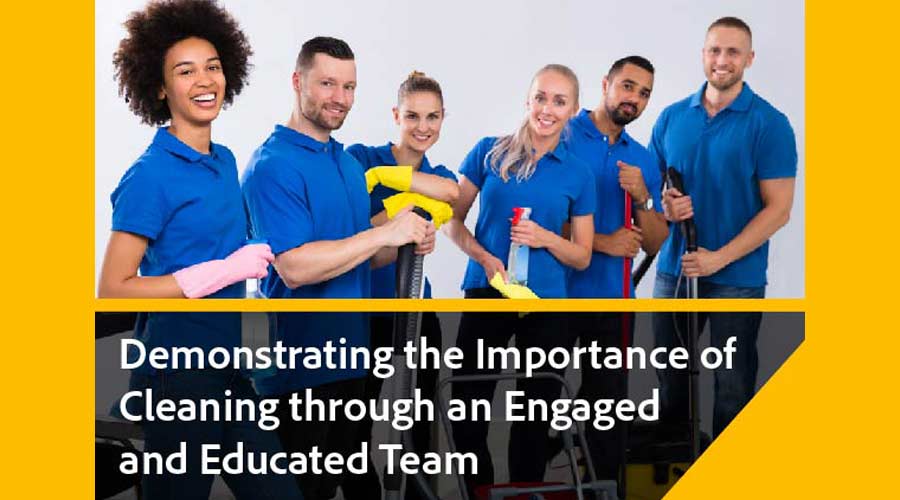 If any silver lining has come out of the past few years, it's the spotlight on cleaning that facilities across the world have come to embrace as infection control and occupant health became paramount. For cleaning managers, emphasizing this message to their custodial staff can go a long way toward improving their morale and the likeliness of them staying on board.
To help with conveying this message, CleanLink Education hosted Keith Schneringer, senior director of Merchandising + Sustainability for Waxie Sanitary Supply, an Envoy Solutions Company based in San Diego, to provide a presentation spanning over 30 minutes on best practices for employee engagement and education. Schneringer, who has been involved in the commercial cleaning industry since 1990, currently works with end users to develop marketing programs that improve product-supplier management while promoting green cleaning initiatives. He previously worked as a marketing manager, sales manager, an account consultant which has enabled him to learn the importance of employee education from multiple angles of the cleaning business. He also represents WAXIE on the PABSCO board (Pacific Association of Building Service Contractors), providing the expertise to consulting cleaning staffs for BSCs.
Schneringer's presentation, titled "Demonstrating the Importance of Cleaning through an Engaged and Educated Team", dives into several learning objectives centered on workforce development:
• Understanding the advantages of an engaged and educated team
• Identifying ways to improve the perception of the cleaning team with tenants and stakeholders
• Providing strategies on how to build an informed workforce
For $29, you can access Schneringer's entire presentation here spanning over 30 minutes, including a follow-up Q&A session where some of these key topics are revisited further. This presentation is one of many opportunities available at the CleanLink Marketplace — the one-stop shop for insight from many of the cleaning industry's brightest minds.