CleanLink Presentation Highlights Best Practices for Employee Development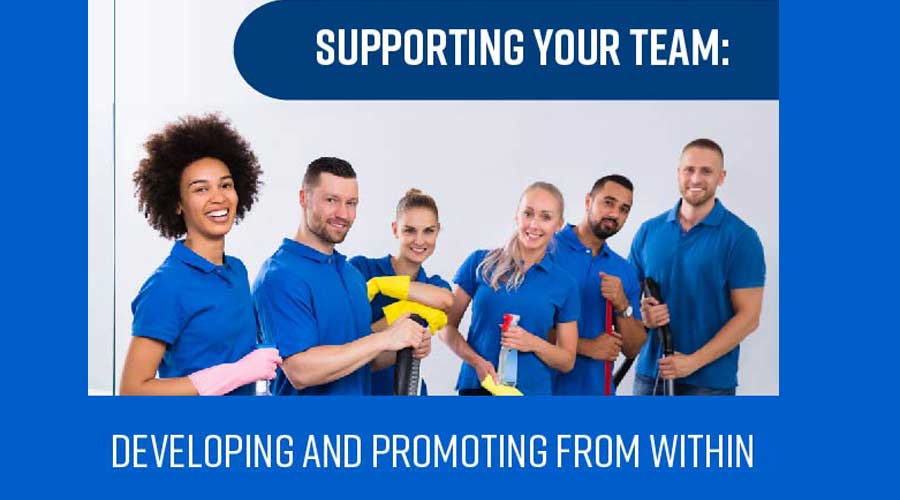 Managers in every facet of commercial cleaning face the ongoing challenge of not only hiring the right team, but maintaining high morale and retention. Whether it's a distributor salesperson or frontline cleaning team member, the price of turnover not only affects a company's bottom-line, but has serious time cost considerations as well.
To help give managers keep a better pulse on their employees, longtime industry cleaning consultant Gene Woodard shares over 30 minutes of insight on how to ensure employees feel supported and motivated to take on more responsibilities. Before his recent retirement from the position, Woodard served as the director of the Building Services Department for the University of Washington in Seattle for over three decades, overseeing custodial operations and a recycling program that won multiple Green Cleaning Awards from the Healthy School Campaign over his tenure. Woodard also served as IEHA president from 2000-2002 and serves on the advisory board for Facility Cleaning Decisions.
Through these experiences, Woodard gained a well-rounded approach to how to keep employees actively engaged in their craft. His presentation, titled "Supporting Your Team: Developing and Promoting from Within" takes a deep dive into several talking points on relationship management, including:
• Understanding the benefits of an engaged and supported workforce.
• Identifying strategies to promote employee engagement through leadership principles.
• Discussing ways to develop a system that sustains continuous process improvement.
• Learning the value of a comprehensive employee development system
For $29, you can access Woodard's entire presentation here spanning over 30 minutes, including a follow-up Q&A session where some of these key topics are revisited further. This presentation is one of many opportunities available at the CleanLink Marketplace — the one-stop shop for insight from many of the cleaning industry's brightest minds.