Cintas Maintains Fortune 500 Status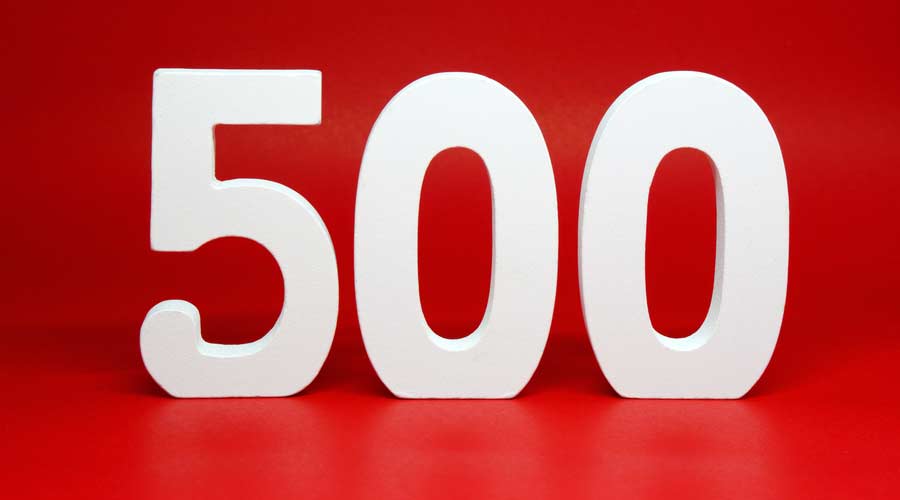 Cintas Corporation has extended its streak to six years ranked on the Fortune 500, coming in at No. 473 in the 2023 Fortune 500 list. The publication released its annual rankings on Monday morning.
To compile its annual Fortune 500 list, the magazine considers U.S.-based companies who file financial statements with a government agency and ranks them based on their last available fiscal year revenues as of March 31 of each calendar year.
Cintas' most recent complete fiscal year was its fiscal year 2022 — which closed more than a year ago on May 31, 2022 — when it posted record revenues of $7.855 billion. This marked a 10.39 percent increase in revenues over its fiscal year 2021 performance of $7.116 billion.
"Earning another Fortune 500 designation is a fantastic acknowledgement of our 43,000-plus employee-partners' dedication to delivering incredible value to our customers, day-in and day-out," says Todd Schneider, Cintas president and CEO. "We take immense pride in our customers' confidence in us and we continue to identify safer, cleaner, greener, more sustainable and more innovative solutions that help keep them ready and one step ahead — for both their employees, but also the people they serve."
Cintas closed its fiscal year 2023 last week on May 31, 2023. In its first three quarters of disclosed FY'23 earnings, Cintas reported revenues of $6.531 billion, a total that paced above equivalent FY'22 revenues – $5.780 billion — by 13.0 percent.
Since first entering the Fortune 500 on its 2018 list, Cintas' revenues have grown 47.6 percent from its fiscal year 2017 mark of $5.323 billion.