Cintas Location in Arizona Honored for Workplace Safety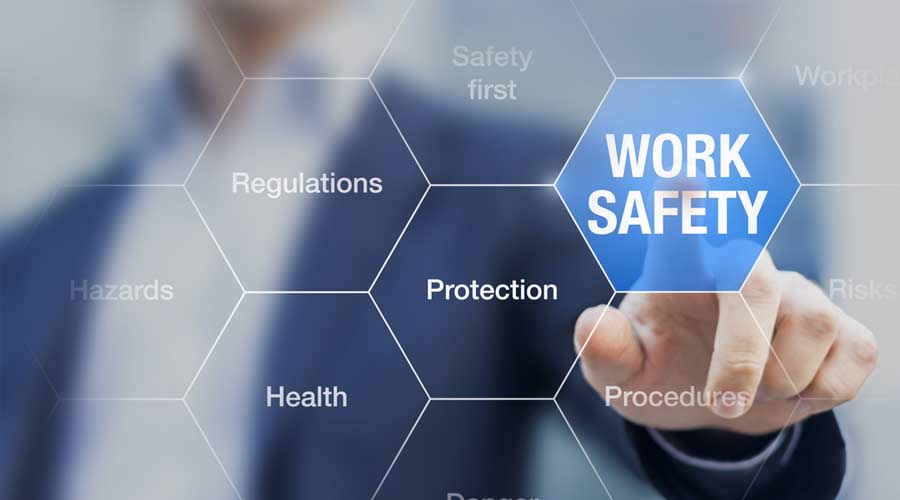 Cintas Corporation earned another safety and health commendation recently when its Phoenix-area Fire Protection Location D53 was honored with the Arizona Industrial Commission's VPP Exemplary Award, which recognizes exemplary performance in their workplace safety and health program.
Location D53 General Manager Jason Jacobs and Service Manager and location safety leader Shawn Horton accepted the award on the location's behalf at the ICA's ceremony on May 5.
"Being recognized by the Arizona state board with their highest award illustrates our Phoenix Fire Protection location's incredible commitment to maintaining a safe workplace," says Stephen Jenkins, Cintas director of Safety and Health. "Safety and health is our number one priority for our employee-partners, so we're honored to be recognized for the strength of our Phoenix location."
The Phoenix-area location has twice been recognized with a Star designation by the Voluntary Protection Programs (VPP), the U.S. Occupational Safety and Health Administration's (OSHA) workplace safety program. The location was first VPP certified in March 2020. On its recent recertification inspection, the location's superior execution of its safety plan resulted in a three-year extension and its recognition with the VPP Exemplary Award.
Additionally, because of its ongoing commitment to increasing safety in the community, Location D53 was also honored with the ICA's VPP Exemplary Award. Through area training, Phoenix-area Fire Protection employee-partners helped spread awareness by providing area civic employees, community partners and other area businesses with training about the importance, types, uses and care of fire extinguishers. Further, Location D53 has created a VPP certification training guide to help other teams pursue VPP certification.
John Amann, president and COO of Cintas Fire Protection, says, "Safety is incredibly important to us. We prioritize an organization-wide culture of safety and health, and we're constantly striving to implement safer and more innovative ways to work. Our Safety Vision cites our desire that every Cintas location is injury-, illness-, and fire-free, and that every one of our employee-partners is part of our continual safety improvement. With their recent award from Arizona's ICA, our Phoenix-area location is helping bring our Safety Vision to life."
The VPP Star Program recognizes stand-out worksites that have comprehensive, successful safety and health management systems. Companies who have earned a VPP Star designation have achieved injury and illness rates at or below the national average of their respective industries and have established strong workplace hazard control programs.
Jacobs says, "We have dedicated employee-partners at our location and they are invested in maintaining safe workplaces – not only for each other, but also for our customers and our community,"