Chicagoland Custodian Named One Of The Nation's Best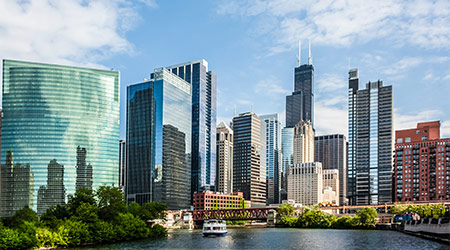 A middle school custodian in a small Chicago suburb has been honored with the very large distinction of being one of the best custodians in the United States.
Franco Catalano of F.E. Peacock Middle School in Itasca, Illinois has been named one of the 10 finalists for Cintas Corporation's eight-annual Custodian of the Year contest.
Catalano, 39, has had connections to Itasca's schools since he was a child, reports the Daily Herald. In fact, he even attended F.E. Peacock from sixth through eight grade. Catalano told the newspaper that it feels wonderful to know that school faculty and the community support the work that he does for his job.
Catalano has been a custodian since 2015, beginning at Raymond Benson Primary School, which is in the same district at F.E. Peacock.
For more on the annual award, click here.