Chem-Dry Expands in Tennessee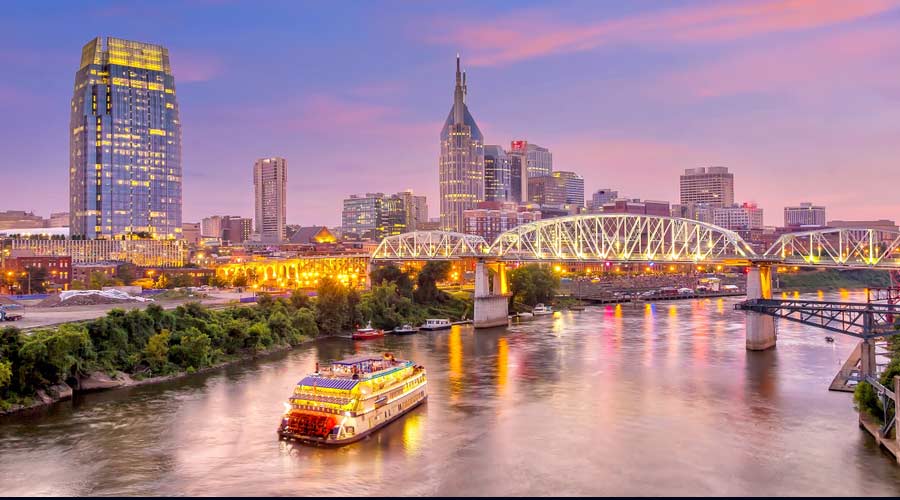 Carpet and upholstery cleaning franchise leader Chem-Dry announces the signing two franchise agreements spanning four territories across Tennessee — servicing greater Knoxville and Nashville. These development efforts add to the 28 already open and operating Chem-Dry franchises across Tennessee as statewide development surges.
Behind the first agreement is franchisee Derek Vestal who operates one territory in Nashville. As a military veteran serving in the Navy for 25 years, Vestal was in search of his next career path. He naturally gravitated toward franchise opportunities given the parallels between military operations and franchising. Impressed with Chem-Dry's business model, quality service offering, and financials, Vestal has found what he's coined a solid investment for his future.
Franchisees Andrew and Krystal Bremer are behind the second agreement spanning three territories across the greater Knoxville area — servicing Knox, Loudon, Blount, and Roane Counties. Andrew had spent 17 years in law enforcement before ultimately giving into his entrepreneurial desires. Prior to serving in law enforcement, he worked as a Chem-Dry head technician, supporting the franchise owner in growing from one to three territories. He fell in love with the business and knew it would be something he'd eventually return to. Since pursuing the Chem-Dry franchise opportunity in August 2022, the Bremers have nearly tripled their monthly income with a customer base that continues to rise.
"We feel extremely blessed to have found the early success we've achieved," says Andrew Bremer. "Chem-Dry provides a roadmap to success and if you remain dedicated, motivated, and hands-on, there is endless opportunity. As a husband-wife entrepreneurial team, parenting five children, we operate like a well-oiled machine. Business continues to boom and we're beyond thrilled for what the future holds."
The Tennessee market is primed for continued expansion due to the massive influx of new residents choosing the state as their new home. In Nashville, every day brings 100 more people. Company leadership aims to capitalize on this growth, looking to award an additional 10 territories over the next five years, specifically targeting four in Nashville, two in Knoxville, two in Memphis, and two in Chattanooga.
"Statewide population continues to surge and families are turning to healthy home service offerings," says Ed Quinlan, president of Chem-Dry, part of the BELFOR Franchise Group family of brands. "Customers are looking for home service capabilities from someone who is local, who they can trust for consistent and high-quality services. Our teams continue to work tirelessly to keep our brand and our franchisees ahead of the curve in providing innovative, personalized, high-quality care that delivers on our commitment to making spaces cleaner and healthier."