Certification Available For Operating Room Cleaning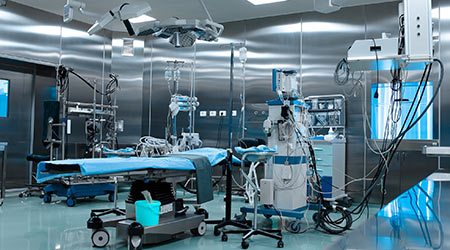 The Association for the Healthcare Environment (AHE) has launched a Certified Surgical Cleaning Technician (CSCT) program. In this "Train-the-Trainer" (T3) Program, organizations send members of their team to a workshop to become designated trainers of the program, called a T-CSCT (Trainer of the Certified Surgical Cleaning Technician).

Once these T-CSCTs are trained themselves, they can then train others who perform cleaning and disinfection services in the operating room (OR).

Note that trainers of the CSCT program are not certified; rather, they are designated trainers. This means they do not take the CSCT exam. Those qualified to be certified include surgical cleaning technicians and ambulatory surgical cleaning technicians, OR technicians, environmental services technicians, supervisors and leads.

Once there is a T-CSCT on board at an organization, he or she will identify and train the technicians for the program. The CSCT curriculum is written at or above the junior high reading level, but is suitable for employees with additional education.

For more information on the program, click here.