Cast Your Vote in 'America's Best Restroom' Contest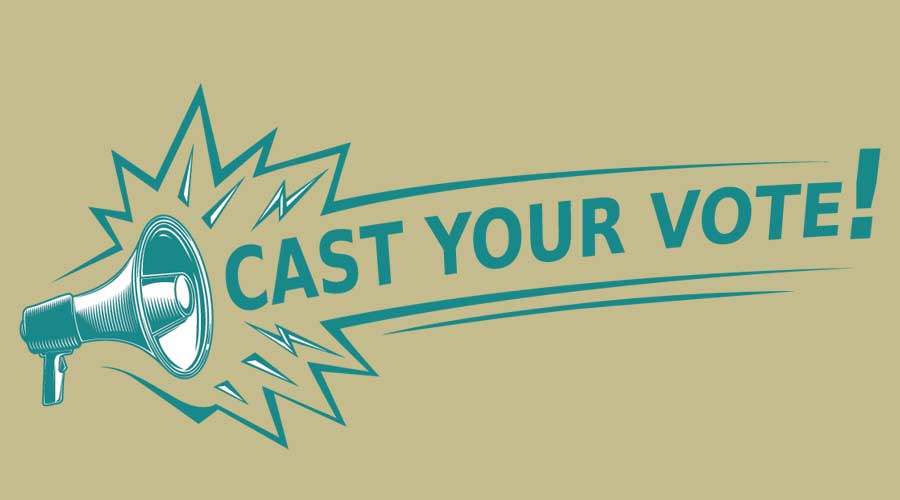 Cintas Corporation revealed the top 10 finalists in the 2023 America's Best Restroom contest. The 22nd annual contest celebrates businesses that develop and maintain innovative restroom facilities. Now through Aug. 11, the public is invited to vote for their favorite finalist at bestrestroom.com.
"From rest areas to restaurants, this year's list of finalists represents some facilities that people seek specifically for the restrooms," says Julia Walsh, marketing manager, Cintas. "These finalists take pride in going above and beyond to provide clean, thoughtful and well-designed restrooms. We encourage the public to show their support for them by voting for their favorites now through August 11."
The top 10 finalists in the 2023 America's Best Restroom contest include (in alphabetical order):
1. Baltimore/Washington International (BWI) Thurgood Marshall Airport (Baltimore): The newly constructed restrooms at BWI Thurgood Marshall Airport maximize occupant capacity while enhancing the overall passenger experience. The entrance welcomes travelers with an aesthetic mural and seating area while they wait for their companions. The new restrooms feature bright, spacious, fully enclosed stalls for privacy, touchless fixtures and individual lactation, adult changing and family assist rooms. Each restroom features a state-of-the-art smart restroom system that integrates with color-changing, LED stall occupancy lights and digital signage at the restroom entrances showing current availability. The smart restroom system also provides real-time inventory tracking and usage counts for custodial services.
2. Clear Lake and Des Moines River Safety Rest Areas (Jackson, Minnesota): The Minnesota Department of Transportation Safety Rest Areas (SRAs) provides two new SRAs, paired to serve eastbound and westbound travelers, on I-90 near Jackson, Minnesota. Open 24 hours to the traveling public, the SRAs share a similar design language that focuses on cleanliness, durability, safety and inclusion, as well as strives to exceed the users' expectations. The multi-user restrooms are designed without doors at their entries to allow for an increased sense of safety for users and to eliminate pathogen transfer. Dual restrooms for each gender enable access to one pair during cleaning. Family restrooms are designed to meet the needs of families, adults with special needs and users desiring gender-neutral facilities. Entrances to the multi-user restrooms are enhanced by large photographic murals illustrating detailed views of the prairie landscape by a well-known local photographer.
3. Drusie & Darr (Nashville, Tennessee): A show-stopping punctuation mark on the redesign of the two restaurants is a new ladies' room, a counterpoint to the hotel's famous 1930s-era Art Deco men's room – for years one of Nashville's most photographed spots. Taking its cue from the men's room's striped tilework in lime green and black, the new ladies' room is lavishly decorated with striped walls and floors of variegated pink marble, arched doorways, rose gold-framed mirrors, pink fixtures, and glamorous lighting throughout, making it a stunning surprise that is equally as photo-worthy.
4. El Rio (San Francisco): Inclusive dive bar and San Francisco Legacy Business El Rio continues to elevate equity and access for all with two new dazzling restrooms: one ADA accessible and an adjacent two-stall stunner. Evoking a futuristic Tokyo-bound subway, they feature brightly colored and patterned tile and paint, backlit mirrors -- including a full-length version with multiple lighting options -- and sleek and modern sinks and fixtures. Brought to life by the genius of Principal Maryam Rostami and Associate Kate Thorson of TEF Design, the project is a true grassroots collaboration made possible by community contributions.
5. Frying Pan (New York): Built in 1929, the Lightship "Frying Pan" is listed on both the New York State and Federal Register of Historic Places, as it is one of 13 lightships remaining from the more than 100 built. The ship's nautical themed restroom is decked out in rivetted sheet metal and warm wood. Coastal light fixtures are mounted in each stall and above the large sink vessels. Hand painted artwork of the historic ship adds a nostalgic touch.
6. Hell 'n Blazes Brewing Company (Melbourne, Florida): Don DiFrisco purchased a 120+ year old former hardware store and bank with the wild idea of renovating it and converting it into a fine craft brewery serving great gastropub food and craft cocktails. He wanted there to be no "waiting lines" for the ladies' room as are common in many similar venues, so they undertook a plan that included numerous private stalls, each with its own chandelier. Tin ceilings mimic the building's original tin ceilings found in the Tap Room. Plenty of sparkles complement the chandeliers and empowering messages adorn many of the walls. The floral floor tile is reminiscent of a bygone era. The mirrors and chandeliers above the sinks are all custom made in the company's logo colors, adding a classy marketing touch. There is even a brown, velvet fainting couch in the corner. As the picture when leaving the ladies room indicates: "You are the fairest of them all."
7. Juban's Creole Restaurant (Baton Rouge, Louisiana): Juban's Creole Restaurant believes everything should be intentional, including in the restrooms. Renovated in 2022, the restrooms in dark blues with pops of millennial pink create a backdrop for perfect selfies. A pale pink couch rests in front of a Cher quote in the women's restroom. Meanwhile, guests can take their very own Juban's branded photo strips in the photo booth outside the men's and ladies' rooms.
8. Little America Hotel (Salt Lake City, Utah): When visiting Little America Salt Lake City, experience a touch of glamour where each stall showcases its own crystal chandelier and floor-to-ceiling doors for total privacy. Every detail is meticulously designed, from the coordinated pink color scheme that unifies the carpet, imported Italian marble, wallpaper and curated artwork, to the intentionally hand-selected materials that elevate the space.
9. Rabbit Hole (Greenville, South Carolina): The restroom at the Rabbit Hole is a whimsical take on an Alice in Wonderland theme. From the moment you enter, you are engulfed in wall-to-wall framed images of various noble rabbits. A rose garden ceiling sits above and the words from an Alice in Wonderland audiobook are read over a speaker.
10. Snowbasin Resort (Huntsville, Utah): One of the oldest continuously operating ski resorts in the nation, Utah's Snowbasin Resort features luxurious restrooms that are a sight to behold. The design exudes an elevated feel with Italian Carrera marble complemented with bronze and crystal chandeliers. In addition, the facilities feature hand-painted walls and provide plush hand towels. With floor-to-ceiling commodes, guests have the utmost privacy in their own individual, enclosed rooms. The pristine allure leaves guests feeling bad about entering them with ski boots on.
The top 10 finalists were selected based on cleanliness, visual appeal, innovation, functionality and unique design elements. The winner will be honored with a place in the America's Best Restroom Hall of Fame and receive a Cintas UltraClean restroom cleaning service and $2,500 in facility services or restroom cleaning from Cintas.
Last year, the Tampa International Airport won the title of having America's Best Restroom for its high-design, spacious restrooms, coupled with quality craftsmanship and an inviting, yet durable, material palette.
Vote for your favorite restroom here.