Case Study: How Field Service Software Benefits Cleaning Businesses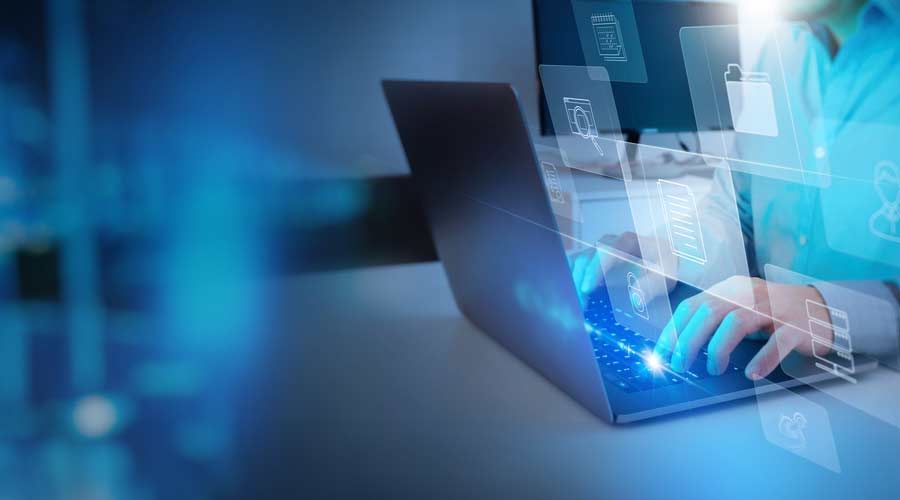 Contributed by Rob Freedman, Head of Growth, Zuper
Local service businesses boast several advantages over their franchised competitors. They are familiar with the community in which they operate, they often build decades-long relationships with their customers and have a reputation for providing excellent service. But what small to mid-sized service businesses lack are the technology resources that often come with being attached to a larger organization—and can hinder an organization's ability to scale. 
When Isaac LaRonge took over the family business, he inherited a company with some longstanding inefficiencies and sought to use the resources he had to remedy them. When Isaac found Zuper, a platform designed to help fast-growing businesses with field service operations modernize, he realized that he now had the perfect tech stack to keep his field service team running efficiently.
Setting the Stage: What is the business challenge?
Isaac's business, Skyline Cleaning Services, is a rapidly growing cleaning business based in Middleton, Wisconsin. Skyline's most pressing operational challenges included a lack of communication between field and back-office teams, disparate data storage that made excellent customer service difficult and rising costs. It was clear to Isaac where Skyline could be improved, but he lacked the resources to do so. He sought a software partner that could integrate easily with his existing suite of tools but was specific to field service. Success for Isaac looked like streamlined work order management, cost optimization, and improved team collaboration.
Introducing Zuper
Isaac managed his existing customer base with Zoho CRM, but again searched for a way to effectively streamline his field service operations. At the recommendation of his customer service representative, Isaac began to explore Zuper's Zoho integration that was compatible with the full suite of Zoho solutions. Immediately, because the integration allowed all Zoho data to move seamlessly to the Zuper platform, Skyline Cleaning was able to sync its leads, deals and contacts from Zoho CRM into Zuper and efficiently schedule, dispatch and manage field service operations — changing overnight how the company operated.
Embracing Operational Transformation
Eager to refine the use of the new tool, Skyline's first step in optimizing the transformative power of Zuper's solution involved reevaluating its work order management and scheduling. By leveraging Zuper's smart scheduling and dispatching, the company saw immediate improvement in technician schedules and was able to service more customers in a single day than ever before.
Strengthening Collaboration and Communication
The next step for Skyline was to rehab its communications workflow—syncing back-office staff and technicians and simplifying communication with customers. Through Zuper, Skyline was empowered to create and enforce clear lines of communication with its back-office staff, its onsite technicians, and customers. Location tracking services bring visibility to technician progress and allow staff to keep customers updated in real-time. Automated notifications and customer alerts keep all parties up to date on schedules and job completions, ultimately reducing manual tracking efforts and resulting in more accessible and organized information.
Clear Results: Improved Visibility and Productivity
Skyline's improved scheduling and dispatching results were immediately clear, resulting in noticeably quicker and more efficient job assignments. Organizations that use Zuper's Zoho CRM integration save up to 20 hours/week/user. Through route optimization and with clear visibility on who is doing which job where and when, the Zuper Pro mobile app enhanced staff productivity and improved customer satisfaction from day one.
Elevating the Customer Experience
Zuper's impact on the overall Skyline experience didn't stop at internal workflows and communication. With real-time status alerts and notifications, customer support calls were largely reduced because customers had a direct line of sight into the details of their projects. Organizations using Zuper and Zoho together saw a steady increase in customer satisfaction over time. Strengthening customer connections not only contributes to more efficient operations, but increases customer loyalty through better quality services long term.
Employee Satisfaction and Retention
An added benefit for Skyline when leveraging Zuper is its impact on employee satisfaction and retention. In addition to both improving communication and facilitating smoother operations, a central, reliable, and easy to use workflow hub led to noticeably increased satisfaction among Skyline Cleaning staff. The correlation between efficient operations and happier staff is clear, leading to a lower employee churn — vital in an industry struggling to attract talent. Skyline's turnover is down 67 percent from last year. This ultimately translates to stronger revenues. Skyline's sales for house cleaning and specialty cleaning divisions that use Zuper are up 46 percent on the year.
A Success Story in Field Service Management
Skyline Cleaning's partnership with Zuper and Zoho illustrates the power of a well-paired CRM software and field service management integration, particularly when tailored to the unique needs of fast-growing service businesses. Isaac's journey from inheriting longstanding operational challenges to streamlined efficiency is a testament to the positive impact of technology on local service businesses. Through the adoption of Zuper's integrated solution, Skyline Cleaning Services saw transformative results: optimized work order management, improved scheduling and dispatching, enhanced communication, increased customer satisfaction, and improved employee retention.
Service businesses like Skyline can leverage similar tools to not only enhance their operational efficiency but also strengthen customer relationships, ultimately paving the way for long-term success in their respective markets.