Cascades Appoints VP Of Sales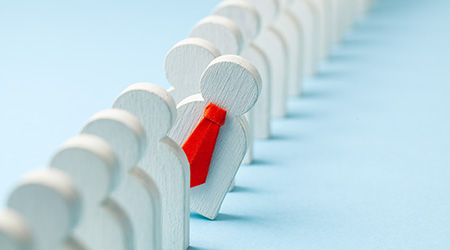 Cascades announced the appointment of François David as Vice-President of Sales for Cascades PRO in addition to his responsibilities as Vice-President of Marketing and Innovation for Cascades Tissue Group.
Mr. David has more than two decades of experience in sales, B2B and B2C marketing, and commercial team management across a variety of industries, such as Astral Media, Johnson & Johnson, Molson Canada and Sandoz Canada. Mr. David joined Cascades in March 2020 bringing a unique and fresh perspective to the paper industry. Since then, he has played a key role in renewing the Cascades Tissue Group's strategic vision.
"Following his outstanding contribution, the management has decided to broaden its mandate to bring him closer to our valued customers to support our business transformation." says Jean-David Tardif, President and Chief Operating Officer Cascades Tissue Group. "I am therefore pleased to announce that, in addition to his marketing and innovation responsibilities, François has been chosen to lead the North American Cascades PRO sales team. We firmly believe that his in-depth expertise, team spirit and customer centric approach will be major assets in achieving our business excellence objectives. "
"Upon joining Cascades, I was excited to tap into the skills and knowledge gained from my previous roles to address the needs of our customers and elevate Cascades Tissue Group as both a thought leader and a customer-centric company," said Mr. David. "By integrating sales with our marketing and innovation efforts, we will be better poised to build meaningful relationships and drive innovation for our customers, while also supporting our overall business transformation."
The past year and a half has seen a number of rising trends within the paper industry, one of particular importance being the acceleration of e-commerce. In his new role, Mr. David is also focused on helping Cascades Tissue Group become more fully integrated overall with e-commerce-ready solutions for conscious packaging of products to better answer evolving distributor clientele needs. These ideas will be supported by existing sustainable processes for products and will speak directly to the need for timely and quality service.
"When I think about today's paper industry, one word comes to mind: opportunity. The industry is transforming itself and that's what motivates me — learning a new industry and being a part of a movement that will bring something from where it is, to something better. I'm excited to see what the future holds for both Cascades and our customers," says Mr. David.