California School Gets Complaints About Toxic Carpet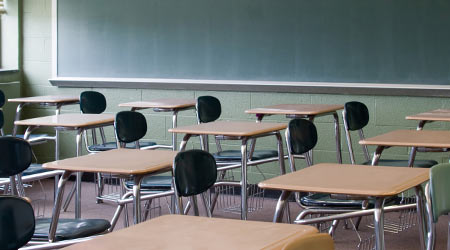 Parents of children at Beamer Elementary in Woodland, California, are concerned over health risks from newly installed carpeting they claim is making their kids sick. According to CBS Sacramento reporting, parents say the smell of the chemicals in the new carpet is so strong that their kids have experienced changes in their health.

While the district claims to have addressed the issue, some parents don't feel they've done enough. Liza Grandia said her daughter had stomachaches and headaches because of the fumes.

"It was a smell that you associate with heavy chemicals. I instantly got a headache," she said.

Grandia, a UC Davis professor, says she's done research on the topic and says the installation of the carpet was poorly done.

"The common practice would be to off-gas the carpet off-site in a warehouse, but this was unrolled straight from the factory into the classroom," Grandia said in the article.

Since then, a spokesperson with the Woodland Joint Unified School District said the school was being ventilated heavily to try and get rid of the smell.

"We did reach out to the manufacturer to make sure everything was ok with the carpet, with the adhesive, the products used to install it, and there were no concerns from our end after doing some of that research."

The district is currently considering a pilot program in which more sustainable green products can be introduced to their campuses.

Read the full article here.