COVID-19 Spikes Lead to School Closures Across 3 Districts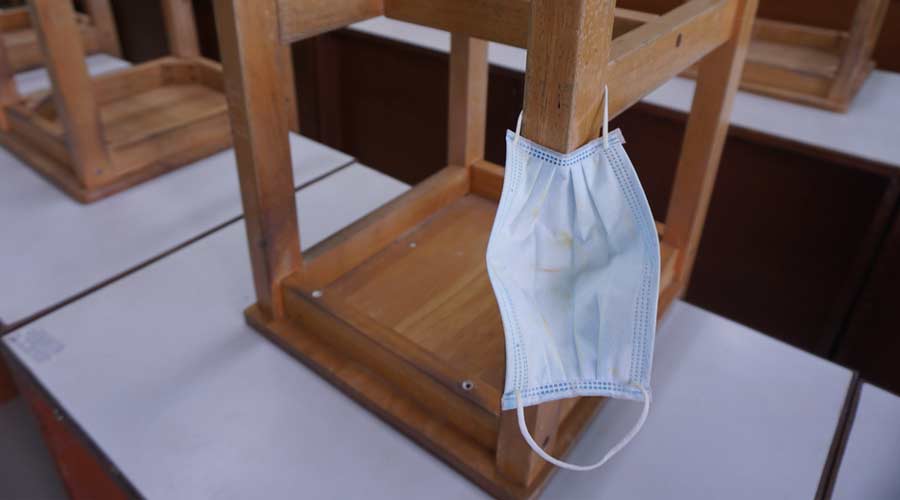 While spikes in illness-related absences tend to peak around the holiday season, two districts in Kentucky have already encountered severe obstacles in attendance already this school year due to a combination of COVID-19 cases and other similar sicknesses. As reported by USA Today, closures were announced for Magoffin County Schools, Lee County School District and during the week of Aug. 21, with representatives from both parties citing a spike in respiratory illnesses.
As a result, the transition to virtual learning was implemented to help mitigate any further spread. Commenting on the issue, the Kentucky River District Health Department noted that a spike in illnesses upon a return to school can be attributed to people's immune systems readjusting to large gatherings after multiple months away over the summer. The department added that while no influenza cases were documented in the afflicted regions, COVID-19 cases were reported through lab test data — while also noting that the symptoms of the two illness can be overlapped and a lack of available testing could underreport the numbers in whole.
Additionally in Texas, Runge Independent School District reported a weeklong closure after nearly a quarter of the district's staff (10 of 43) tested positive for COVID-19 as of Aug. 21. The district in total has 195 students.
For related content, check out this piece highlighting three overlooked components of school cleaning that could ultimately lead to the spread of illness if unchecked by custodial staffs. Tips for deep cleaning COVID-19 after a facility closure can be found here.