CASE STUDY: Help Facilities for the Disabled Remain Safe and Odor-Free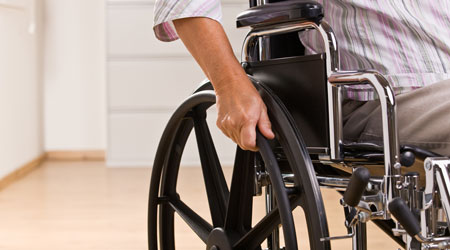 In the State of California, there's a vast network of organizations that offer rehabilitation services for people with developmental disabilities, and pediatric sub-acute services for medically fragile children. This network also extends to facilities that serve as daycare centers for people with disabilities who have aged out of California's foster care system.

Many of these facilities are owned and operated by individuals who receive funding through California's version of Medicaid, called Medi-Cal. Although the facilities tend to be small, they provide vital care for patients with very acute needs.

On a daily basis, these healthcare organizations deal with a wide-range of foul odors that come from wheelchair-bound patients with incontinence issues. As such, bathroom odors are very common, as well as odors from regularly soiled laundry.

To help the facilities tackle these odor issues, Mountain View Services, Inc., distributes Fresh Wave IAQ to various healthcare organizations in California. Solutions used in these facilities include the round-the-clock usage of the Fresh Wave IAQ Gel, as well as the Fresh Wave IAQ Air & Surface Spray for areas that need targeted odor control. In addition, as soiled laundry is an ongoing challenge, many have turned to using the Fresh Wave IAQ Laundry Additive, a non-toxic solution used with detergent to remove the toughest odors in linens, towels and microfiber cloths.

Engineered from a proprietary blend of natural ingredients including water, lime, pine needles, aniseed, clove and cedarwood, Fresh Wave IAQ is environmentally friendly and safe to use. In addition, the Fresh Wave IAQ Gel has earned the Environmental Protection Agency's Design for the Environment (DfE) recognition, which recognizes products that are safe for use and for the environment.

"These solutions are highly effective and safe," said Eric L. Goodman, President of Mountain View Services, Inc. "We have seen a very positive response to Fresh Wave IAQ's products in the residential care homes that we service. As many of these patients have specialized needs, we want to make sure that we provide a product that is safe for any care environment."

One such facility, Totally Kids, an organization with two care facilities for developmentally disabled children under the state of California's care, provides a wide-range of care for children with respiratory issues. As such, it is critical that the facility does not use chemical-based aerosol sprays to cover up odors, which can be dangerous to these patients.

"The children are often very sensitive to the use of chemical-based solutions, which can cause dangerous allergic reactions," added Goodman. "This is why Fresh Wave IAQ is ideal, especially for the laundry and in the common areas."

The ability to provide a clean, safe and odor-free environment is a critical element in providing the care that all patients deserve.