CASE STUDY: Distributors Talk About the ELEVATE Process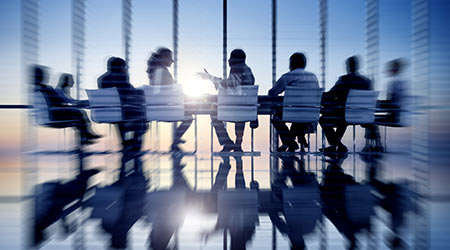 Contributed by AFFLINK.

Many times, the best way to understand how something works and the value it brings to the table is to listen to what your peers have to say about it. This is certainly true in the case of the ELEVATE process, a free online consulting software program introduced by AFFLINK in 2015.

The program is designed to help distributors and their clients better manage and optimize their supply chain. ELEVATE aims to essentially "peel off the roof" of facility so that the distributor and customer can get a better picture of what products and supplies are needed and identify alternatives that can make the facility healthier, operate more effectively, and reduce costs.

"In less than 20 minutes, a client can analyze their business priorities, uncover thousands of dollars in operational efficiencies, and identify solutions that align with their corporate goals and objectives," says Dennis Riffer, president and CEO of AFFLINK.

AFFLINK was named to CIOReview's list of the 20 Most Promising Supply Chain Technology Solution Providers in 2015 in part because of its ELEVATE process and how it helped at least one AFFLINK customer save $630,000 in less than a year.

OK, so now that we have an idea of what ELEVATE is and the benefits that can be derived from using it, it's time to hear what distributors who have been using the system think about it:

"One of the things we are seeing is a real change in the marketplace. Millennials are moving into management positions, and they want to see a differentiator, something that makes one distributor different from the others. ELEVATE does this. ELEVATE elevates the distributor's value proposition, and this resonates in the executive suite. If you are not using the ELEVATE process, you are passing on a real resource."
—Christopher Saylor, vice president at Sac-Val Janitorial

"When we first saw the ELEVATE system demonstrated, we realized right away it was a tool that could differentiate us from our competitors. However, we don't view the ELEVATE process as a presentation tool; we see it as a means to move the entire sales process forward. My advice to other distributors is this: If you have access to the ELEVATE process, review it and see what parts work best for you and your customers. Then customize it. The customer and the distributor, working together, will decide how far they want to go using ELEVATE."
—Mark Aubuchon, vice president of sales at Royal Papers Inc.

"ELEVATE has allowed us to rise above our competition. Now our sales team is more prepared when making sales calls. This helps them save time, helps their customers save time, and helps them deliver more valuable solutions. ELEVATE has helped us gain new business and provide hard and soft cost savings for our customers."
—Eric Salisbury, vice president of supply chain and packaging solutions at Group O

This may be an odd analogy, but an older gentleman in the professional cleaning industry was proud of the fact that he rarely used is "flip" cell phone and often said he wouldn't even consider purchasing a smart phone. Well, to everyone's amazement, he was at last year's ISSA tradeshow, proudly using and displaying his new smart phone.

Now he says he couldn't live without it. Interestingly, there are distributors in our industry now saying the same thing now about ELEVATE.
Disclaimer: Please note that Facebook comments are posted through Facebook and cannot be approved, edited or declined by CleanLink.com. The opinions expressed in Facebook comments do not necessarily reflect those of CleanLink.com or its staff. To find out more about Facebook commenting please read the Conversation Guidelines.