Bravo! Wins Another BSCAI Safety Award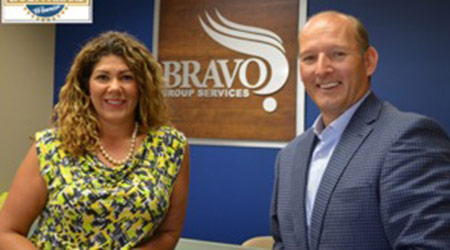 For the eighth time in the past 10 years, was awarded the Building Service Contractors Association International (BSCAI) Safety Award in the Category D-large employer segment.
BRAVO!, a facility support services provider, has advanced its comprehensive safety training program which implements procedures that protect both its employees and customers and strives toward a zero-accident safety record.
"We are thrilled to win the 2019 BSCAI Safety Award in our category and so proud of our ongoing achievement over the past decade. Our commitment to safety in the workplace is woven into our corporate culture," says Karen J. Martinez, BRAVO! president and CEO. "The success of our program is driven by the exceptional leadership of Kathy Trivino, BRAVO!'s director of safety and training, who is dedicated to delivering our safety objectives and works every day with our frontline supervisors, regional managers, site managers, and directors to reinforce our BRAVO! commitment."