BradyIFS Names JanSan Sales Support Award Winner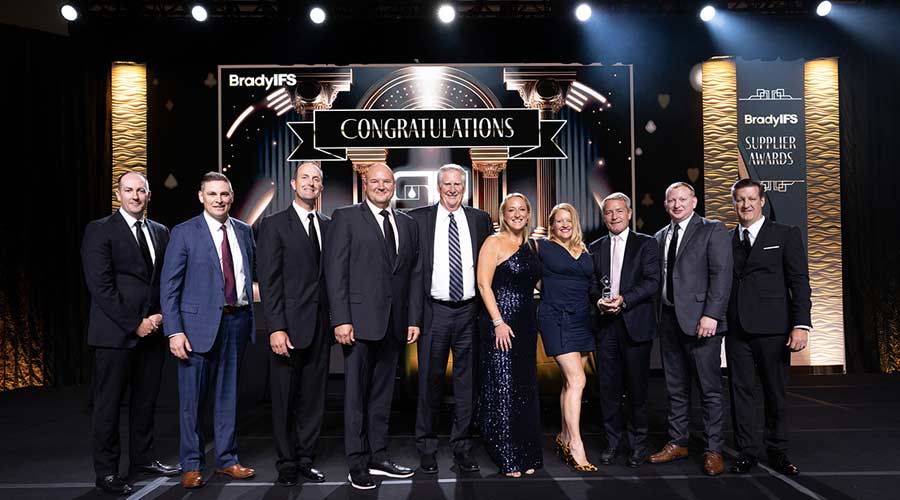 Spartan Chemical Company, Inc. was awarded the BradyIFS Supplier award for JanSan Sales Support.
The award criteria is based on several factors including field engagement with sales and customers, responsiveness and flexibility, and commitment to BradyIFS.
"Spartan was selected as the winner of our Sales Support award because of their relentless commitment to helping BradyIFS gain market share and grow," says Mark Allen, chief merchandising officer, BradyIFS. "We can count on them for the 'best in class' field engagement and customer support."
The award was presented to Spartan Chemical during the #ONE BradyIFS Conference in Las Vegas. The award was accepted by John Swigart, president, Bryan Mangum, vice president, sales, Cali Sartor, vice president, marketing, and the following divisional managers: Tarren Wethington, Josh Belcher, David Muhr, David Cox and Stephen Comfort, Spartan Chemical Company.