Bill Would Permanently End Biofuel Subsidies That Distort Soap Industry Marketplace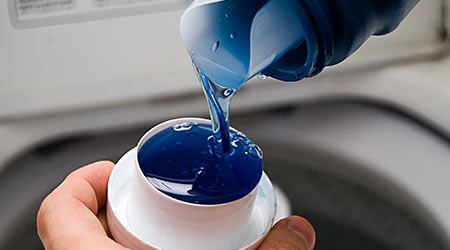 Legislation introduced by U.S. Rep. Randy Weber (R-TX) would permanently put a stop to federal tax credits for biofuels produced with animal fats, according to the American Cleaning Institute (ACI).

ACI, the trade association for the cleaning product supply chain, says the bill (H.R. 1866, the "Animal Fat Tax Act") would prevent the renewal of tax credits for biodiesel and renewable diesel that is produced from animal fats, which until the end of 2016 were eligible for a $1 per gallon tax credit.

ACI's member companies include the producers of oleochemicals, such as fatty acids and alcohols made from seed oils and animal fats, historically used in soaps and detergents.

The biofuel subsidy in question distorts the domestic market for animal fats by diverting this important raw material away from use in the manufacturing of cleaning products and towards the production of biodiesel. As a result, animal fats have seen a 116 percent increase in cost since 2006, the year the tax credit first became law.

The Joint Committee on Taxation estimated eliminating the tax credit for biofuels that use animal fats would have saved $299 million in fiscal year 2016.

"Congressman Weber's bill would provide much needed relief to the domestic oleochemical industry," said Jacob Cassady, ACI Associate Director, Government Affairs. "We believe this measure should be a part of any tax reform package that Congress looks at this year."

Animal fats are the traditional feedstock for cleaning and personal care products such as laundry detergent, toothpaste, bar soap, bath gels and shampoos. Animal fats provide domestic chemical producers with a raw material that affords them a cost advantage over foreign manufacturers that use palm oil and similar materials as their primary feedstock. This industry supports approximately 25,000 American jobs.

The supply of animal fats in the U.S. is largely inelastic (animals are raised for their meat, not fat), therefore the increased demand has rapidly outstripped supply, placing American cleaning product manufacturers at a tremendous market disadvantage.