Backpack Vacuums Continue to Grow in Popularity In the Commercial Cleaning Space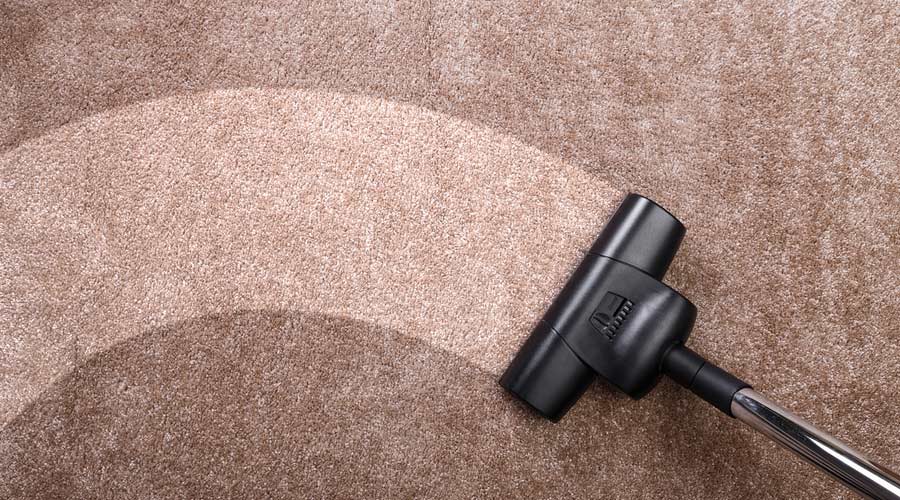 Contributed by Phil Carrizales, ACME Paper & Supply Co.
The backpack vacuum has come a long way, making marked efficiency and cleaning gains with several significant improvements over the years. Gone are the days when a backpack vacuum was simply a heavy canister attached to a couple of straps, proving to be heavy, cumbersome, and uncomfortable for cleaning teams. Today's machines are lighter, portable, and easier than ever to use and move around even the tightest spaces.
When backpack vacuums were initially introduced to the cleaning market decades ago, they weren't very well received. Today's backpack vacuums have been re-engineered to include a specially designed harness system that makes them ergonomically correct and adjustable for the best fit. Many models include a waist harness that transfers more of the weight from the shoulders, backs, and necks of staff.
An Efficient Clean
With comfort levels and product productivity increasing, backpack vacuums have become more widely accepted over the past 10 years. We're seeing more cleaning teams utilizing backpacks versus traditional upright vacuums.
And with the productivity gains, backpack vacuums have also become highly efficient. The standard backpack vacuum can clean approximately 7,400 square feet per hour while a standard upright vacuum cleans an average of 3,000 square feet per hour. Backpack vacuums continue to be popular choices among building service contractors and the hospitality industry where the need for faster high powered cleaning is a priority.
That's not to say that backpack vacuums, which are appropriate for large open areas and tight spaces alike, should replace upright cleaners that are perfectly suited for standard-sized areas such as hotel guest rooms, for example. Teams can clean wide open areas, small areas, get into corners, under desks and even the tops of cubicles and cabinets with greater ease using a backpack vacuum.
A More Streamlined Motion
Considering a standard upright vacuum weighs between 15 and 22 pounds, pushing that kind of weight over long periods through multiple rooms can take its toll on a person's back and shoulders. Backpack vacuums allow for smoother 's'-like or side-to-side motion versus a repetitive back-and-forth movement. The enhanced movement of the backpack also maximizes efficiency, helping crews cover more area in less time.
Corded Versus Battery Packs
The one caveat for both backpack vacuums and upright machines is the cords, which can be potential tripping hazards in high-traffic areas of a building including steps and even elevators. I've seen a cord or two take a trip up an elevator and then get sliced off.
Battery-powered backpack vacuums are becoming more conventional, alleviating the limitations and hazards caused by cords. Many newer backpack batteries can hold a charge for up to 90 minutes of cleaning and most are rechargeable, allowing the user to quickly swap out batteries to maintain efficiency. These devices are especially effective in high-traffic areas and in spaces that need a quick clean-up. With lithium-ion batteries, we're seeing battery life and recharge times continue to improve, making battery-powered backpack vacuums more economical.
Cost of Maintenance
The cost to maintain backpack vacuum units tends to be slightly less than a traditional upright vacuum. This is because backpack machines do not have beater bars at the bottom like upright vacuums do, which eliminates the problem of hair, string, and carpet getting caught up and snaring the machine's operation. Like upright vacuums, the majority of backpack devices use bags and filters to capture dirt and dust, making them easy to dispose of and replace when they are full or dirty. Upkeep for either type of machine is usually not significant beyond the cost of new bags and filters.
The choice to move from traditional upright vacuums to backpack vacuums comes down to how our customers will be using the machines. For higher square footage spaces, we're seeing the trend moving toward backpack vacuums for optimizing cleaning across all types of commercial and class-A buildings. And, as with anything, technology continues to improve making backpack vacuums more enticing for their ease of use and higher efficiency.
Phil Carrizales is the Director of the Hygiene and Facilities Solutions Division at Acme Paper and Supply Company, one of the nation's largest suppliers of sanitation solutions, disposable food service packaging, restaurant equipment and supply, retail and industrial packaging, and custom-designed packaging. Phil has over 20 years of experience in account management for major cleaning suppliers and is ISSA certified. Phil can be reached directly at pcarrizales@acmepaper.com.