BSCAI CEO Seminar Sets New Records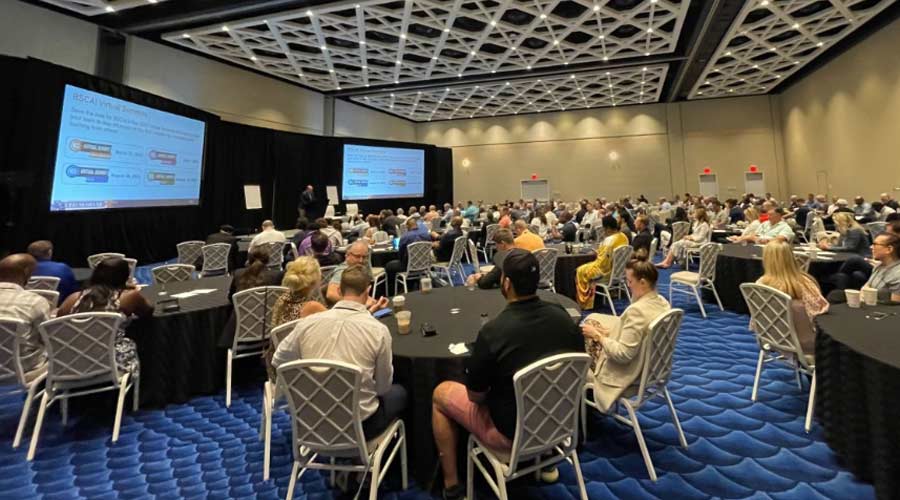 The BSCAI CEO Seminar, which took place from Jan. 26-28 at the Grand Hyatt Baha Mar in Nassau, Bahamas, set a record for the event in terms of overall attendance, individual BSCs and the number of contract cleaning companies represented.
Attendees experienced three days packed with networking opportunities and education sessions that covered topics ranging from global economic trends, employment trends, and establishing a culture of high-performing professionals.
"This year's CEO Seminar in Nassau, Bahamas was a great event and a wonderful experience. We heard interesting presentations from leading experts in the areas of Mergers and Acquisitions, Legislative updates, Business Leadership, and Executive self-development," says Steve Shuchat, CEO Seminar chair. "Plenty of time was available to enjoy all that Nassau has to offer. The CEO Seminar was a great opportunity to learn, hear from our supplier partners, strengthen peer relationships and relax at the beautiful Grand Hyatt Baha Mar Resort."
Aside from the sunshine and peer-to-peer interaction, 2022 BSCAI President, Nathalie Doobin, welcomed Paul Taylor, CBSE, into his new role as 2023 BSCAI President. The CEO Seminar struck a perfect balance between education, connection, and relaxation.
The CEO Seminar provided a strong start to 2023 and BSCAI looks forward to bringing even more building service contracting professionals together this year at its upcoming Virtual Human Resources Summit on March 22, 2023 and the Executive Management Conference, April 27 – 29, 2023 in Glendale, Arizona.