BOMI International Announces New Leadership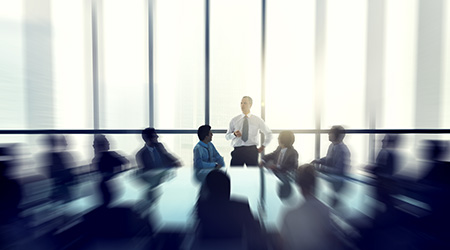 BOMI International announced the election of Nicholas E. Stolatis as chairman of its Board of Trustees through June 30, 2021.
Stolatis, formerly the vice chairman of the board, is vice president of EPN Real Estate Services, Inc. in Pleasantville, New York. He replaces Howard Arndt, president and CEO of Fieldstone Management in Regina, Saskatchewan,Canada, who will remain on the board as immediate former chairman, replacing Dave Fagone, president and COO of RM Bradley Management in Hartford, Connecticut.
Tim O'Donald, president of Harbor East Management Group in Baltimore, was elected vice chairman and David Pogue, will remain as secretary and treasurer.
"BOMI International owes a debt of gratitude to Greg, Tyler and George for their many years of outstanding service in providing guidance and leadership to our organization and the commercial real estate industry," says BOMI International president Jeffrey Horn. "We wish George and Tyler well in their retirement and look forward to the great industry contributions Greg will continue to make through his leadership at Younger Partners in Dallas."